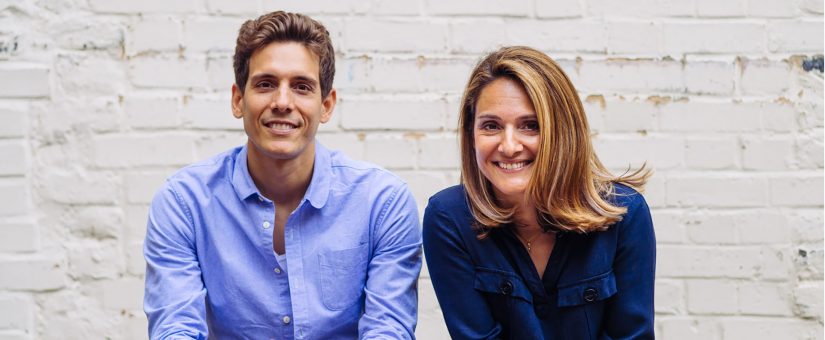 Posted by Metavallon VC Team
On September 25, 2018
We are pleased to be leading Racecheck's €250Κ pre-seed investment round.

Racecheck was founded in London by Greek siblings Alexandros and Katerina Tanti in order to help recreational athletes find and evaluate endurance sports events around the world. In just two years it has grown into a platform where tens of thousands of athletes use it to find races, and share and benefit from past participant reviews. The company's recently launched website and soon to launch iOS and Android applications introduce a social aspect to event participation, enabling athletes to share race calendars, reviews and finish times, as well as receive notifications about each others activities. Racecheck was initially established in the UK whilst the development team is based in Thessaloniki, Greece.
While the number of endurance events globally has ballooned to well over 200,000 in the last decade, and annual participation numbers now well exceed 50,000,000 in a steadily growing $40bn industry, the market remains incredibly fragmented and underserved. Racecheck is looking at establishing its platform as an online aggregator combining race search, registration, event related travel and accommodation planning, and creating a niche social network around event participation.
The funding will be used to scale Racecheck's technology, increase their offering to event organizers and other vendors, strengthen the team and expand to the US and further European geographies. The start-up's objective is to gradually carve out a highly specialized distribution channel through which race organisers, insurance companies, sports brands and B2B suppliers can better promote and distribute their products.
"Despite the size of the market and impressive global growth rates, endurance sports participation remains an incredibly fragmented process. Racecheck is here to organise this process, and make it easy for athletes to find their perfect race and cross that finish line", states Racecheck's co-founder Alexander Tanti. "This first investment comes at a great time to allow us to build out marketing activities, increase engagement with social functions, and introduce new features around social connectivity and seamless race and event related accommodation bookings." he continues.
Chris McCormack, the two-time Ironman World Champion and co-founder of Super League Triathlon who joined the investment round and the Board of the company states: "It's absolutely amazing how the right bit of technology in sport can help connect people and communities and attract more and more people into the amazing world of endurance sports. Racecheck's uptake as a source for athletes to review and find endurance events so far has been impressive and there's an incredible opportunity in front of us to offer real value to both athletes and organisers alike. People who do things with passion change the world". Myrto Papathanou, Partner at Metavallon VC adds: "The sports tourism industry is booming in Europe at the moment. Racecheck adds a lot of value to recreational athletes by facilitating a seamless experience in booking events and related activities and strong user generated content that is hard to replicate". "We look forward to supporting the company as it establishes its leading aggregator position in Europe and next in the US".