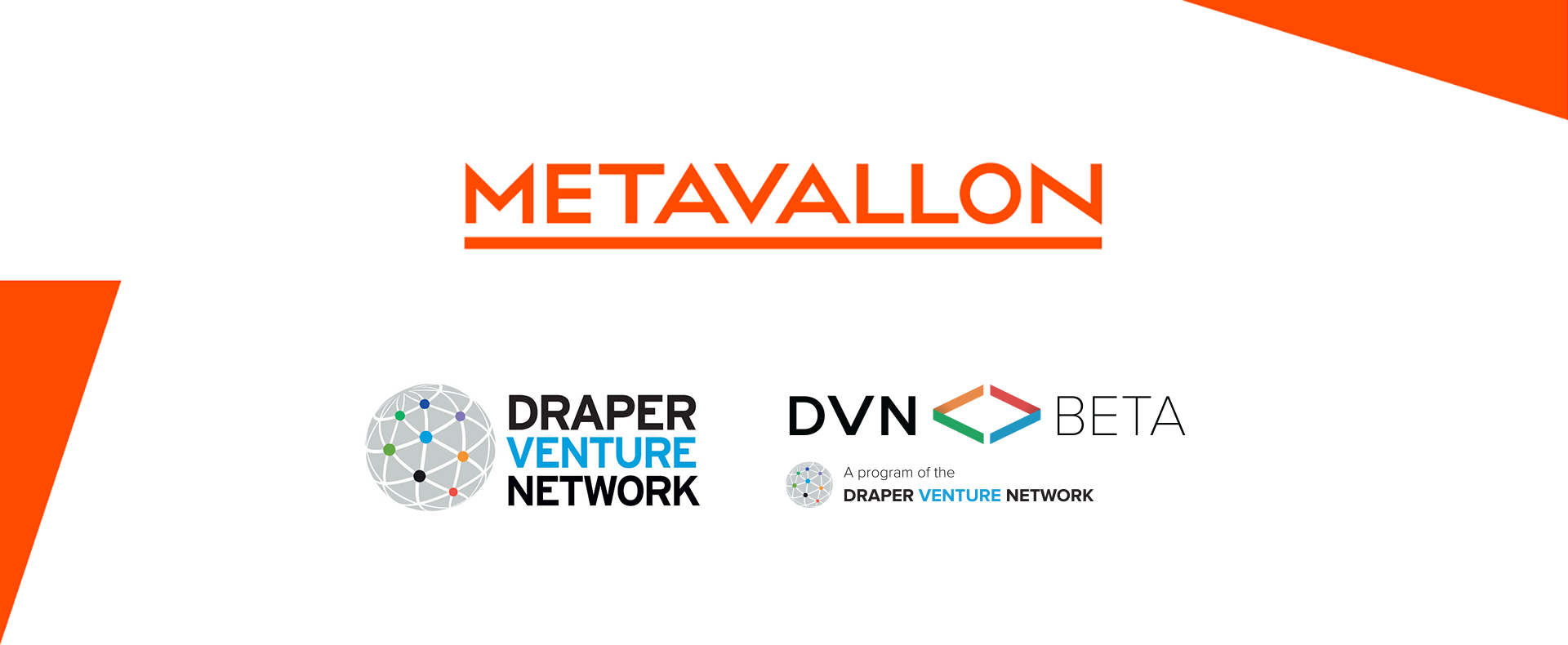 Posted by Metavallon VC Team
On March 22, 2018
At Metavallon VC we are excited to announce a new powerful partnership as we
join
the
Draper Venture Network's DVN Beta
, the esteemed alliance of independent venture capital funds in technology hubs across the globe.
The alliance opens up access for Metavallon VC across geographies and stages. It allows venture capital firms that are part of the network, among others, to grow their investments across borders, to co-invest with their counterpart firms going forward, and to locate and realize exit opportunities.
At Metavallon VC we engage at the very early stage and invest in companies that will operate at the forefront of business and technology innovation. Our firm invests in and works alongside ambitious entrepreneurs, helping them build transformational businesses across multiple stages, geographies and industries. At the pre-seed level, founders begin with an acceleration phase, where they connect with experts, mentors, experienced entrepreneurs, industry partners and investors that help them solidify and grow their companies. At the seed level, we work with experienced founders to enable them from the very first steps of their new endeavors, towards growth and international expansion.
"We are thrilled to be expanding the Draper Venture Network by adding Metavallon, the leading VC in Greece, to the club. There is a lot of great entrepreneurial and engineering talent in Greece, and we look forward to being able to support it with our global network and ecosystem," says Tim Draper, founder of Draper Venture Network.
"With this significant collaboration, we're looking to provide startups and entrepreneurs with access to global customers and hundreds of corporate partners worldwide, accelerating their corporate development and fundraising strategies. We also plan to co-invest alongside value-adding institutional investors." shares our Partner Alexandra Choli. "Being part of the DVN Beta is a testament to the recent growth and potential of the Greek startup ecosystem."
The partnership will be two-sided: Our stakeholders are given follow-on investment and exit opportunities, while our portfolio companies become prime deal flow for the larger and later-stage funds of the network.
Our firm is powered by a dynamic and established team of 4 Partners: Myrto Papathanou, Yorgo Mousmoulas, George Karantonis, and Alexandra Choli, executives with deep expertise in investments, innovation, technology and global markets. We focus on a number of industry verticals and horizontal sectors including Transporting & Mobility, Aviation, Cleantech, Microelectronics, Artificial Intelligence, Internet of Things, Blockchain, VR & AR. In March 2018 we announced our first Pre-Seed Investment call for very early stage technology companies, with the final deadline for submissions on April 15.