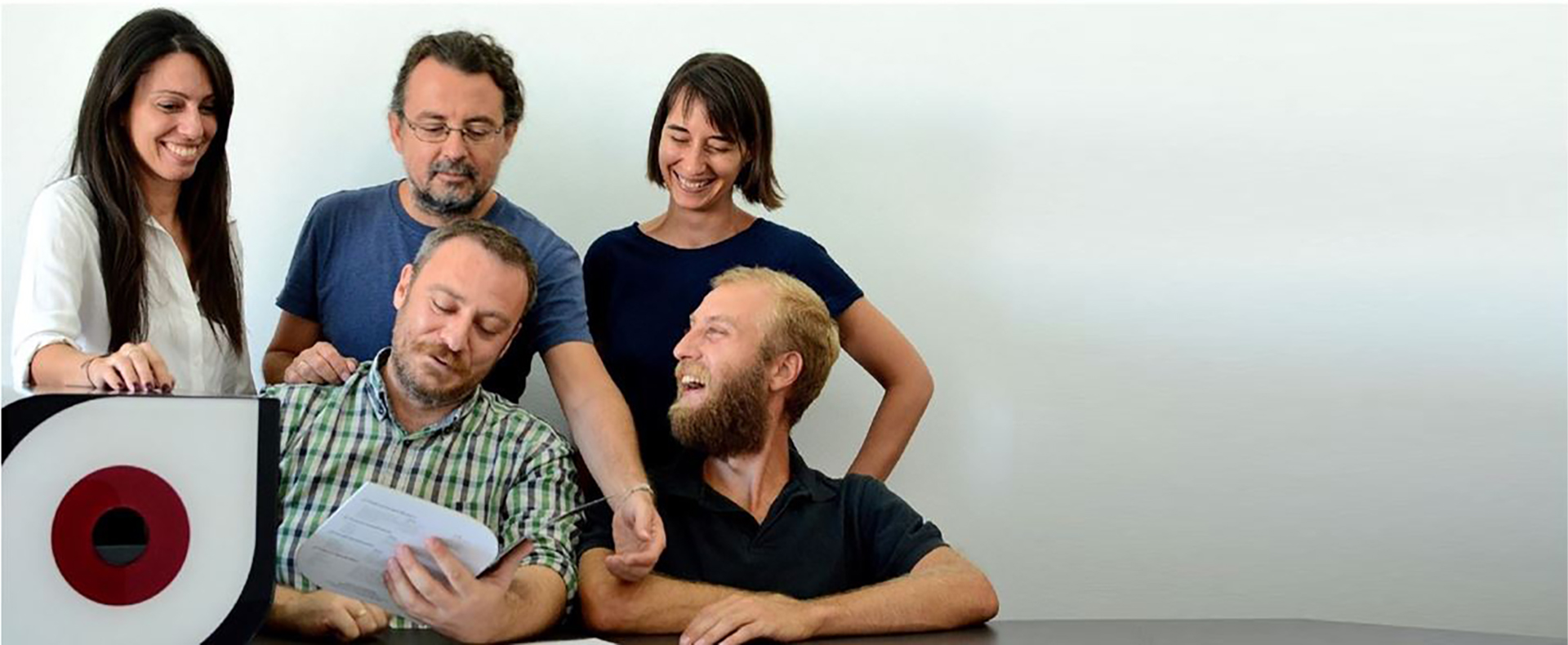 Posted by Metavallon VC Team
On September 4, 2019
We are excited to announce our latest Pre-Seed investment into Athens-based BioEmission Technology Solutions (BIOEMTECH) specialising in the design and construction of animal imaging systems for pre-clinical pharma, biotechnology, and medical research.
Founded in 2013 by George Loudos, Maria Georgiou and Panagiotis Papadimitroulas, BIOEMTECH has its research background stemming from the University of Western Attica & the NCSR Demokritos. The core group is complemented by Lefteris Fysikopoulos and Maritina Rouchota and its current team of 10 young scientists is based in Lefkippos Technology Park in NCSR Demokritos. The company specialises in the design and construction of small animal imaging systems for pre-clinical, pharma, biotechnology, and medical research; their trademark 'eye' refers to compact and benchtop devices, which transform lab desks into in-vivo imaging labs, allowing easy and real time in-vivo dynamic screening of radiolabeled biomolecules and nanoparticles, providing unique information to assist in the management of certain pathologies (including cancer). BIOEMTECH's refinement of operational issues and improvement in the ethical treatment of lab animals normally seen in biomedical imaging, has led them to receive over € 2m in R&D funding so far, while they have also obtained their first customers in Europe and MENA and are currently working on further distribution agreements.
BIOEMTECH's first products brought to the market, "γ-eye"​ and "β-eye", allow in-vivo, real time monitoring of the biodistribution of biomolecules, labelled with different isotopes. ​These cost efficient, portable desktop devices are paired with a user friendly software that acquires, archives and processes data, filling the industrial gap between ex-vivo biodistributions and advanced tomographic imaging. The "eyes" have gained traction from biomedical researchers worldwide as they provide a unique tool for in-vivo whole-body, real time, mouse screening. They produce efficient and complete biodistribution data sets, non-invasively obtained using only a fraction of animals compared to standard approaches. BIOEMTECH's current focus is in developing a portfolio of products for use on animals, with a long term view of expanding their product range towards efficient medical imaging for humans.
Our investment will go towards expanding the existing team, strengthening business development efforts in Europe and releasing new product versions, including optical and x-ray technologies. George Loudos, CEO, stated "Ultimately, we wanted to improve the accessibility, accuracy and efficiency of biomedical imaging resources available to researchers. Our team's rich scientific background allows us to remain at the forefront of technology within the biomedical imaging sector that has generally been ignored by larger manufacturers. For this exact reason, we seized the opportunity to bring this missing element to the market and in turn, this has resulted in the fast implementation of our products and clear evidence for our potential to grow".
George Karantonis, Metavallon VC Partner, stated "BIOEMTECH are fuelled by a truly exceptional team who mobilise R&D funding optimally in order to turn research into much sought after commercial products, following the global trend towards device miniaturization. Metavallon VC is proud to endorse Democritos' endless research avenues through this investment, a case study on how R&D and VC investment can go hand in hand into creating high value added products. We look forward to seeing how BIOEMTECH's existing product pipeline, will expand to human products the mid-long term".
At Metavallon VC we are active in Pre-Seed investments such as the one in BIOEMTECH, evaluated upon periodic cut-off dates, with the next one coming up on September 29, 2019. We are also active in Seed funding, with rolling investment proposal submissions around the year. Interested companies are invited to submit their investment proposals.