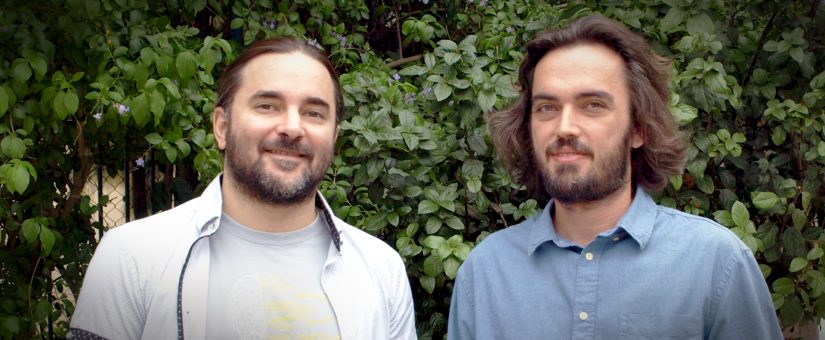 Posted by Metavallon VC Team
On October 9, 2019
We are excited to be leading the current investment round into Mist.io Inc, who helps businesses easily manage their hybrid cloud and increase efficiency and spending through optimized DevOps practices.
Mist.io Inc, has created the "Mist" platform which allows the user to manage a mix of public and private clouds, hypervisors, containers, and bare metal servers. Currently, organisations using hybrid or multi-cloud setups have limited visibility and inevitably see their overheads rise. Chris Psaltis and Dimitris Moraitis, the founders of Mist.io Inc, created the company in order to provide a unified and flexible interface for cloud management. Through Mist, they aim to democratise cloud computing by helping users to avoid vendor lock-in. Mist, is the ideal solution for companies that experience rapid growth or have variable cloud resource needs. The product is currently being used by large clients around the world. Mist allows customers to implement self-service workflows within their organization, enforce governance policies and monitor cost, while supporting the most widely used infrastructure technologies including Microsoft Azure, Amazon AWS, IBM Cloud, Google Cloud Platform, VMware, Kubernetes and more. Mist.io's customers report 40%-60% reductions in server bills and management overheads, four times faster roll out of apps, twice as fast incident response times and zero security incidents after adoption of the Mist platform.
"The current investment will be used to fuel further improvements in our product and in sales and marketing efforts, in order to be able to target managed service providers (MSPs) and infrastructure resellers. We expect this will help us expand our client base on both sides of the Atlantic" stated Chris Psaltis, Mist.io's CEO & Co-Founder. "We'd like to help accelerate the on-going explosion of AI and edge computing by tearing down the walls between clouds. This is why we created Mist. Our mission is to perfect the tools that streamline and automate the process of provisioning, operating and distributing computing resources from any possible provider or platform", he added.
George Karantonis, Metavallon VC Partner, stated "We are excited to welcome Mist.io to our portfolio. The company operates in a multi-billion-dollar market that is growing at a 25% CAGR. In the coming years we expect this will be further fueled by the explosion in AI and edge computing workloads. The company is in a good position to capitalize such trends because of its market-proven product and experienced team."
At Metavallon VC we are active in Seed investments such as the one in Mist.io, with rolling investment proposal submissions around the year. We are also active in Pre-Seed investments evaluated upon periodic cut-off dates, with the next one coming up on September 29, 2019. Interested companies are invited to readily submit their PreSeed and Seed investment proposals.
.
** If all this sounds interesting and you would like to join a fast scaling, funded tech startup with international footprint, check out Mist.io's current job openings.