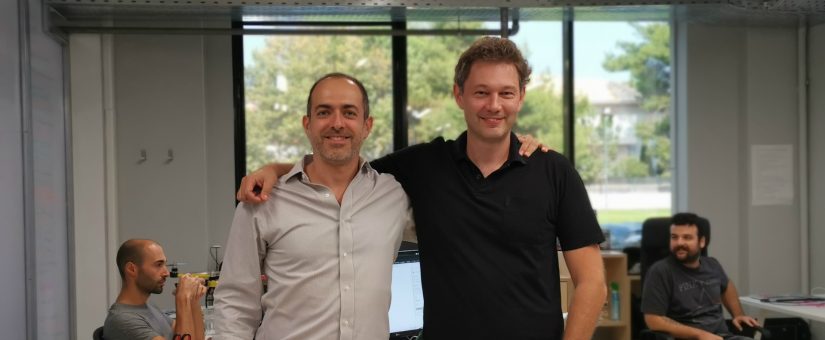 Posted by Metavallon VC Team
On November 21, 2019
We are excited to be leading a € 1M investment round in Covve, the company introducing an innovative, highly personalised new way of managing and enhancing professional relationships.
When Yiannis Gavrielides and Alex Protogerellis founded Covve, they dreamed about a technology that would revolutionise the way people cultivate, grow and leverage their professional relationships. They set forth in developing an artificial intelligence powered engine that would enable users to stay in touch with the people that matter the most and to help them grow their contact network. Covve uses a proprietary, language-agnostic business card scanner, publicly available information and social media to keep an updated contacts' address book so users can quickly find who they need. It reminds users to stay on top of their business relationships using intelligent reminders and it gives them the right excuse to reach out to people in their network, by identifying important news affecting their company and industry.
Today, Covve's contact and relationship management app and web platform help business professionals across the world manage and leverage their ever-growing contact network. Its sophisticated proprietary solution is built with scalability, privacy and security at heart, using the latest technologies. Architected to be largely scalable, resilient and cost-effective it addresses the global CRM market which is projected to reach $82 billion by 2025 and growing at 12% annually¹.
Covve's initial traction, with a user base of 100,000 business users in more than 120 countries – notably the United States and Europe – indicates a strong global appetite for its offering. Its fast scaling strategy is also materializing in key partnerships with Deutsche Telekom and Nokia who are now offering a unique value proposition through telco integration.

Intelligently stay in touch and grow your contact network.
With its recent investment round, Covve aims to penetrate faster the high growth CRM market through a less crowded B2C2B, mobile-first route. The new investment will accelerate growth and commercialisation and as Yiannis Gavrielides explains:
"We are at a pivotal stage, with a successful product in the market and proven user acquisition channels with positive unit economics. This investment will focus on using the channels at a much larger scale whilst continuing to innovate in our product offering. We are delighted to welcome Metavallon VC and the new private investors and look forward to growing Covve into the leading relationship platform".
"In Covve's founding team we recognized an excellent balance of superior business and technical skills. Yannis is an entrepreneur with the ambition and knowhow to create a global company and the talent to present it to key clients and stakeholders, while Alex is a reliable tech expert systematically building the company's infrastructure to support this vision. Although the CRM market is a very crowded and competitive one, more than 30% of people still use excel or paper to manage their contacts. We therefore believe that Covve has great chances to fill in this gap and succeed " adds Metavallon VC Partner George Karantonis.
At Metavallon VC we are active in Seed investments such as the one in Covve, with rolling investment proposal submissions around the year. We are also active in Pre-Seed investments evaluated upon periodic cut-off dates, with the next one coming up on November 24, 2019. Interested companies are invited to readily submit their PreSeed and Seed investment proposals.
¹CRM Market Analysis, 2018 – 2025, Grand View Research; 2 SelectionHub – The CRM Software Market Guide for 2019.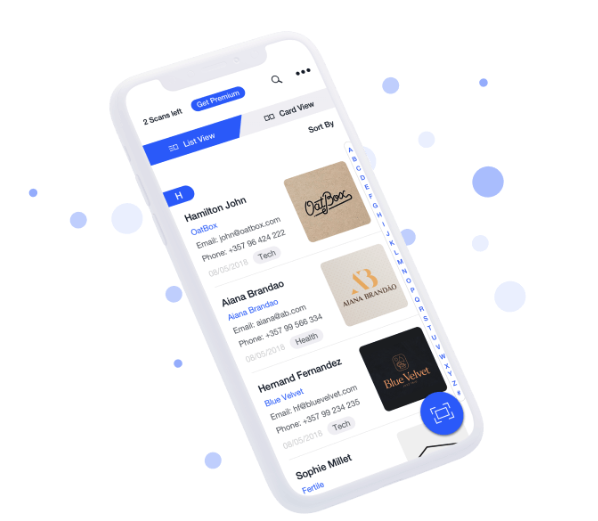 Intrigued to try out Covve's language agnostic business card scanning solution?