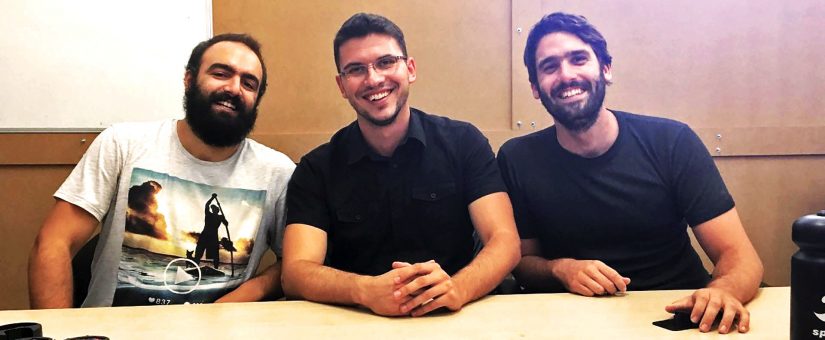 Posted by Metavallon VC Team
On September 11, 2018
At Metavallon VC, we are thrilled to announce a €200k investment in Speen, an Athens based start-up active in the mobility sector and developing electrical transportation systems and solutions.

Founded by mechanical engineers Nikolas Charalampous, Spyros Kittos and Iakovos Dimitriou in mid 2017 and based out of Athens, Greece, Speen develops cutting-edge electric bike propulsion systems. The company's first product line-up of e-bike conversion kits, the seamless Flow Series,  allows clients to convert their conventional bike into a highly capable e-bike. The products are class-leading in energy density and power to weight ratio worldwide, offering an optimal balance among range, weight and volume. The next generation, due beginning of 2019, will incorporate an intuitive Internet of Things (IoT) setup with the adoption of advanced sensory systems that monitor and promote product performance, personal health, and urban living. The company is already in partnership with several vendors in Europe and looking into establishing manufacturer commercial relationships as it expands its offering to the e-bike market.
The pre-seed investment will go towards the expansion of the current line-up in the e-bike market, the growth of production capabilities as well as additional key hires in business development and design. In parallel, the company is working towards expanding in international markets and establishing corporate partnerships in the energy and e-mobility sectors.
"We were impressed from the moment we met the Speen team by the organic early traction the business had experienced to date in a market with huge global potential," says Metavallon VC Partner, Alexandra Choli. "The transportation industry and the electric mobility sector in particular is going through seminary evolution and we believe Speen has the right know-how and team to establish itself as a leader in the e-mobility space. Nikolas, Spyros & Iakovos are visionary founders utilizing cutting-edge technologies to target growing global markets and we're excited to work together with them as they build out their vision and support them through the next stage of their growth."

Nikolas Charalambous, CEO and Product Designer of Speen comments: "As a team, we've come a long way since designing our first product as students in Greece. At Speen we're reshaping the way of transportation, keeping people's commuting safe and environmentally friendly. We are excited to be working with Metavallon VC and believe this investment to be the beginning of our exponential expansion in terms of the product, utility and geography of our solutions."