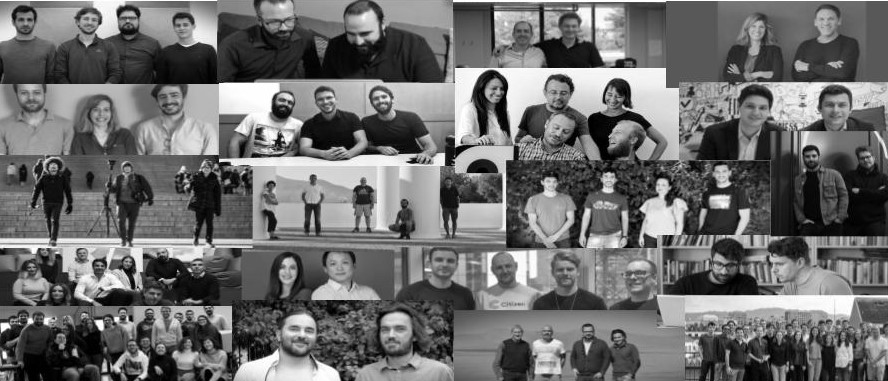 Posted by Myrto Papathanou
On January 10, 2022
2021 was a particularly busy year for us at Metavallon both from a funding perspective, with new investments and notable follow ons, and from a business advancement perspective for our portcos. On the funding side, over € 25m was raised this year by our portcos – with external investors tripling our original investment at pre-seed/ seed level. We now proudly count over 30 VCs from Europe and the US and over 70 angels as co-investors in our portcos. Several of our companies remained well capitalized in 2021 and grew their business without fundraising further, but likely to be coming in the market in 2022. Our companies doubled their human capital this year, with over 200 new highly specialized jobs being created, while 40 positions in 15 companies are also open as we write. Maintaining top people throughout their organizations while growing fast remains the main challenge in 2022 for our star performers.
As a generalist early-stage fund, we maintain a diversified, sector agnostic portfolio, broadly separated into enterprise software and tools, sustainable energy, healthtech and enabling technology to disrupt consumer sectors.
On enterprise software and tools, Useberry introduced new features, in customer led development of its product offering. This included several new partnerships, for example with Protopie and Prolific, and followed by raving reviews from its growing customer base – the company its MRR 5x by the end of 2021 and is looking at repeating this in 2022. VALK's platform reached € 4bn in assets, while its new product bridging Decentralized Finance (DeFi) with Trade Finance products, looking at injecting liquidity into the markets from crypto assets, is under development and has attracted a lot of interest. CreatorUp attracted fresh capital led by New Markets to double down on product and their customer push in making top quality video production mainstream and accessible to all businesses.
Sustainable energy companies Perceptual Robotics and Better Origin also raised new rounds led by TSP Ventures and Fly Ventures respectively, moving innovations in climate tech to applications for wider businesses. Perceptual saw new contracts with Enel, Enercon, Eneco and others, while Better Origin struck its first scalable commercial deal by signing supermarket Morrisons and is on a track to further develop its solution in the UK.
As far as healthtech companies are concerned, Langaware raised capital to expand in the US and is currently hiring across business development and product roles. Purposeful entered into its first clinical trials with Fraxa for Fragile X, one of its most advanced repurposing products, while advancing pre-clinical work for another 5 rare diseases. BioPix gained medical grade clearance for its devise and first two assays and started industrial production of Pebble – Q42021 saw its first commercial sales and now the company is entering a scaling phase for its connected, molecular testing devise. Bioemtech sold its existing and new "eye" product lines in 5 new countries across the world, while its CRO business is also growing into a niche service – attracting top talent from abroad, the company doubled its workforce and lab capabilities. Finally, Advantis received FDA clearance for its Brainance product and introduced its first collaborations with US universities and launched its prostate product commercially.
On technology as an enabler to disrupt consumer sectors, Prosperty raised capital this year to grow its technology, cooperation with REOs and expand in other markets. Ferryhopper strengthened its market leadership position in Greece, while also reaping the first fruits of its Mediterranean expansion in Spain. This first international market will this year be followed by Italy with European markets expected to drive 2022 growth.
Our portfolio also expanded to include new companies Seervision (camera automation and tracking through AI), Lerna (privacy compliant federated learning), Wikifarmer (connecting B2B customers with food producers), Cogitat (AI-assisted brain-computer interface) and Krotos (advanced sound design platform) and we look forward to watching these companies grow.
We believe 2022 will be a transformational year for our portfolio and can't wait to see what's in store!