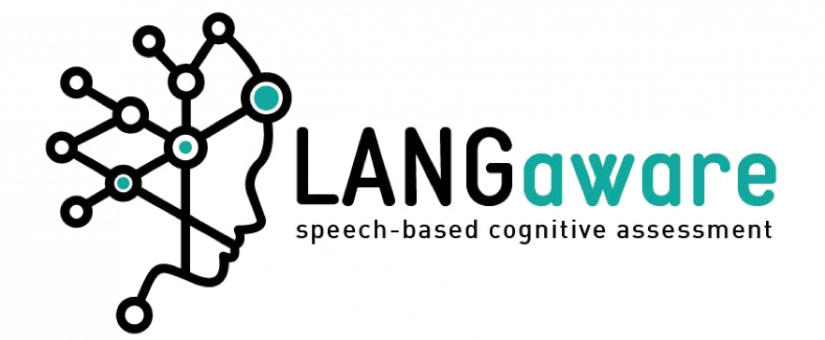 Posted by Marilena Kakkou
On December 9, 2021
LANGaware is excited to announce its latest funding round towards catalysing the early detection of neurodegenerative diseases. The round is led by strategic investors in the healthcare industry and is joined by existing investor Metavallon VC.
Founded by Dr Vassiliki Rentoumi, researcher in the field of Natural Language Processing and Computational Linguistics, LANGaware employs Artificial Intelligence to predict neurodegenerative and psychiatric conditions such as Alzheimer's and depression by detecting and monitoring digital biomarkers based on language, voice and speech. The technology behind the platform, now fully patented through the USPTO, is the product of many years of research and has been battle-tested in a number of clinical and senior care settings in the United States and Greece.
The LANGaware platform solution is aimed at helping healthcare actors to forward research, to improve care, and to provide personalized support for individuals facing such challenging health conditions. LANGaware's customers include clinics, hospitals, senior care providers, and pharmaceuticals. These are now able to identify early, quickly and unobtrusively people that are at high risk or are afflicted by Alzheimer's or other neurodegenerative and psychiatric diseases, and to monitor the efficacy of the provided treatment.
LANGaware's CEO Vassiliki Rentoumi states "The battle with dementia requires all our might. For this we have developed a "virtual expert" that helps in the early diagnosis and monitoring of the disease aiming to give patients increased life quality and expectancy. Our solution provides the primary care physicians with an accurate tool for diagnosis, the pharmaceutical companies with a more efficient patient recruitment tool for their clinical trials, and eventually the patients with remote assessment and monitoring from the comfort of their homestead"
LANGaware's Chief of Operations Hollie Kemp states "This revolutionary technology is on track to change the face of both neurodegenerative and psychiatric conditions by providing earlier intervention and effective monitoring, thus allowing for more timely treatments. LANGaware is helping to reimagine wellness by making the diagnosis of such conditions easy and accessible. This funding will forward our mission and accelerate our growth."
Alexandra Choli, Partner at Metavallon VC, states "In LANGaware we find both a remarkable investee and the inspiration on how technology and entrepreneurs may build towards a better life for the people around us. We are excited about enabling such a powerful digital diagnostics solution to a swelling challenge, about the huge market it is serving, and about its potential to expand across and tackle a multitude of neurodegenerative and psychiatric conditions, an indication of value both to our investors and to over a billion patients that stand to benefit."