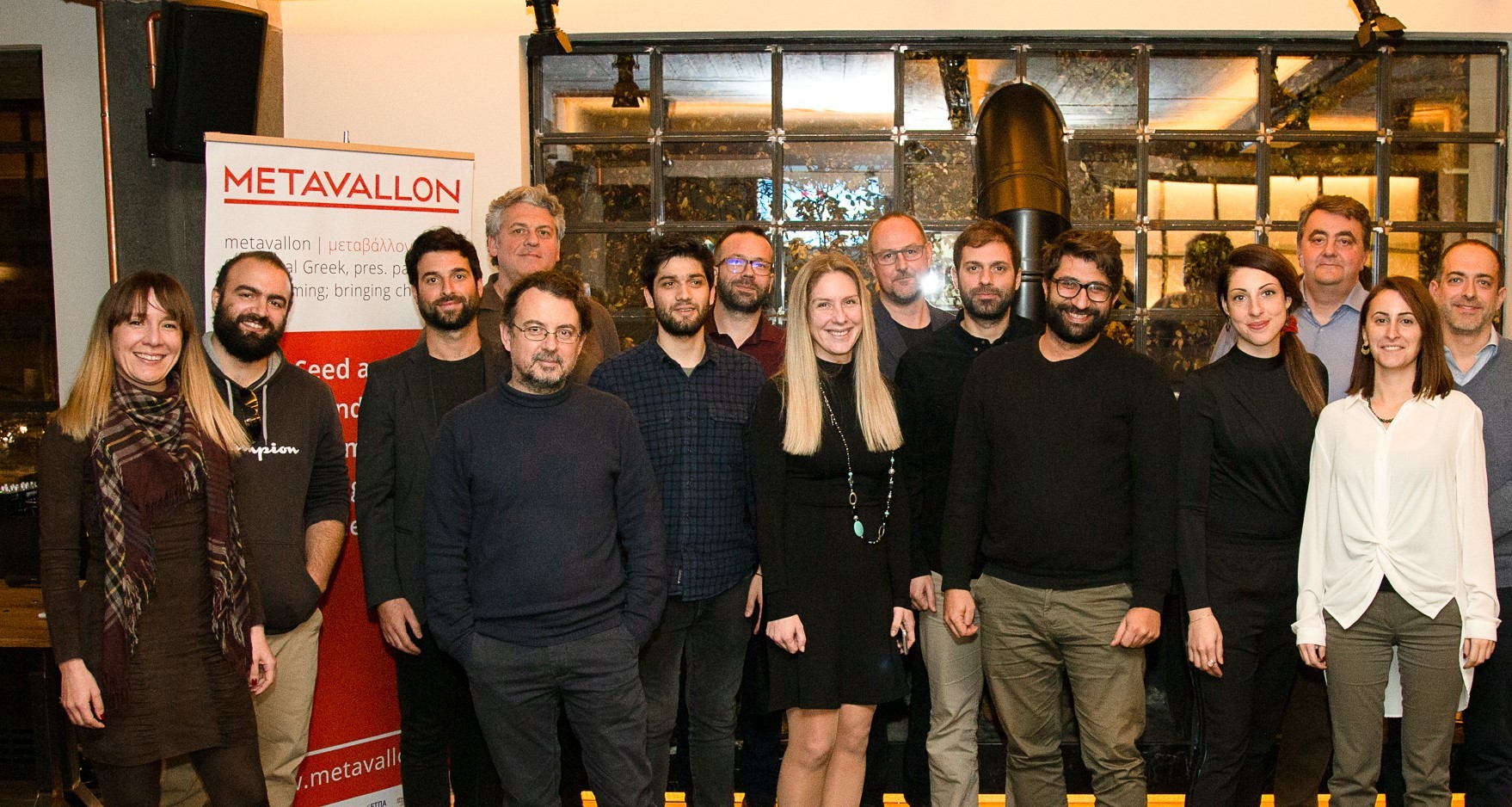 Posted by Myrto Papathanou
On December 30, 2020
What a year 2020 has been! Along with the rest of the world, we at Metavallon had to readjust our habits, our way of working, even our way of thinking of the world. To an extent, we had to also readjust our business model – in early stage investing meeting teams and evaluating their dynamics and execution skills is one of the key factors for gaining investment conviction. Doing this remotely has meant redesigning our evaluation process to be more thorough, taking more time on cases, performing more extensive reference checks. We are grateful to have been amongst the lucky ones that have remained healthy and active by being able to work remotely. As our homes became our offices (in addition to school for those of us with kids) the professional and personal lives and spaces have never been more intertwined. Despite the new reality, and the adjustment challenges it posed, this year has been the best one for us so far.

In 2020 we completed 6 new investments, taking positions in two additional Healthtech companies with our investments in BioPix-T and Langaware, in Proptech with Prosperty, Cloud SaaS management with i2d Technologies, in Fintech/Blockchain with VALK and Location as a Service with Loctio. In these investments, we coinvested with 4 new funds, local, regional and European, as well as 6 angel and strategic investors. We strongly believe that the financing and synergies created will allow these companies to grow significantly in 2021 and beyond.

We also completed our first exit with Think Silicon being sold to Applied Materials in early Q2-2020. Much has been written on the acquisition and its significance – what has also been great to witness is that in the months since the sale, the company has been growing its product range and client base and hiring in a number of highly specialized disciplines out of Patras and Athens. We think this comes as a verification of our strategy in investing in high tech companies out of Greece and creating the basis for a spiraling effect of growth and innovation, paired with talent repatriation and brain gain.

Several of our existing portfolio companies also grew in 2020, despite the pandemic. Ferryhopper, a travel tech company growing at 3x just before the pandemic, was hardly hit in March and had to readjust its business model and focus on local customers. The company closed an oversubscribed funding round in early summer and is set up for further growth both locally and in further Mediterranean target markets, starting with Spain as the market resumes growth in 2021.

Better Origin, developing natural bioconversion insect animal feed solutions, also completed a new funding round this month (more details to be announced soon) and is moving towards a speedy deployment of its #X1 solution in the field. Manufacturing innovation in Greece and having proven its decentralized model, the company is targeting scaling up its production and expanding its technology offering.

The 2020 move to digitization has also fueled interest and sales in several of our existing portfolio companies – although those didn't fundraise in 2020, they experienced significant growth and expansion of their client base. CreatorUp, active in mainstreaming corporate video production, saw demand explode during the pandemic and currently working towards both satisfying demand and further productizing its offering. Citizen's online payments authentication has integrated over 10 new enterprise customers and is gearing up for further growth. Perceptual Robotics closed its first contracts with brand-name European utilities and wind turbine manufacturers. Several of our pre-seed companies also further developed their solutions and grew their teams. Useberry launched its v2.0 platform in Q4-2020 and is currently performing 1000 user tests every day, and Speen moved into strategic co-operations with manufacturers to incorporate its technology into new designs. On the Healthtech side, Purposeful doubled down its efforts on Fragile X and submitted its first patent applications, driven by strong indicators in its pre-clinical trials; Bioemtech sold its imaging solutions to 6 new strategic customers worldwide and is preparing for further European and Asian expansion.

In 2021 we'll be leaning in more to better support our portfolio companies as these grow to scale ups. As investors, we are also maturing and creating tools for portfolio company support as well as extending our network internationally, through collaborations, co-investments and exits. We also expect to remain active in the market and in making new investments, driven by a strong pipeline and maturing local companies.

Happy New Year!