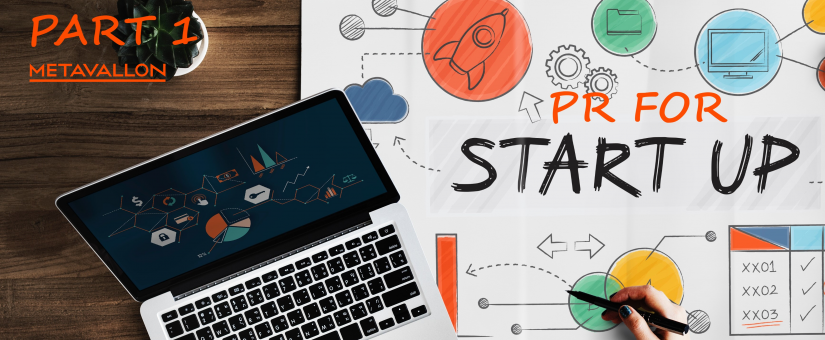 Posted by Marilena Kakkou
On February 18, 2021
You've launched your tech start-up and things are moving fast. Super! On to the next big challenge now. How is it that you let the world know that you exist and what you do? In two words: Media coverage. Press releases are a fantastic tool to share important information about your activities. These announcements typically concentrate on funding rounds, new product releases, strategic alliances and key business partnerships, senior hires, acquisitions, or market analysis.
But what is a Press Release? According to Wikipedia "A press release is an official statement delivered to members of the news media for the purpose of providing information, an official statement, or making an announcement." So, a press release is a tool made to announce something that is newsworthy in the most objective way possible. The whole purpose of a press release is to get coverage and get noticed by a target audience.
Remember: a Press Release is not just for journalists. PR is aimed at a number of different groups and is not just for journalists. Your target audience could be your investors, advisors, employees and others. But in addition to existing stakeholders of your business, it can be a really effective engine for anything from getting investors interested in your next round of funding to inbound hiring and attracting top talent.
Below are our suggestions on how to efficiently handle PR in 5 easy steps:
Step 1: Create a Contact List of Relevant Journalists
Build and maintain a relevant, specific, and up-to-date media list with the contact details of journalists who could be interested in your information. Journalists who have written about your topic, competition, local ecosystem or industry are a good start. Remember that your story can be interesting from a number of different angles, for example a great tech story can also be a great sustainability story, a great local success story or a great personal story.
Step 2: Build lasting relationships with journalists first
Journalists are much more likely to at least give your pitch a chance if you built a relationship with them before. But how?
– Communicate via email or social media and make a short intro.
– Network at events (virtual and live) and host your own sessions through your own channels.
– Engage with their content, for example you could participate in online discussions of a topic related to your company and referencing it to ask for the expertise of journalists who have experience with it. This helps you naturally start conversations.
– Offer first, before asking. This can be done by sharing a new piece of information, providing insight or offering resources and goes towards building a trusting relationship based on trust.
Step 3: Write a compelling press release
In order to be able to write a winning press release, it's also necessary to understand the press release structure.
Headline: Work on a short, catchy title stating what the 'news' is
Visual materials: Include an engaging and eye-catching team photo, or product photo (with no text)
Lead: Answer the five W's briefly, but hold to your readers' attention.
Quotes: Add quotes from founders/investors/ clients/ senior hires or other stakeholders
Boilerplate: This is where journalists can find any additional info about your company or you. If you caught their attention and they kept on reading until there, most likely they want to know more.
Contact details: Don't forget to add contact details, so journalists will know how to reach you, in case they want to ask additional questions about the story.
Step 4: Use the email body to pitch yourself and your story
Your press release will be an attachment, but you need to write an email that explains why you are contacting the journalist and why they should open the attachment and write a story.
-Think of a captivating subject line. Add the words press release or PR in your subject line so that the journalist knows what to expect.
-Choose the publications/journalists you reach out to wisely, and craft a personalised email to each one, highlighting if they covered your startup or sector before.
-Personalize the salutation and make a reference to a past encounter or interaction you have had. If you haven met them yet, refer to something they have recently written, and comment on something specific that resonated with you.
-Include the who, what, when, where, why, and how in your email.
-Try sending the pitching email yourself as the CEO of your company. Journalists prefer to talk directly to the source rather than to PR agencies.
-Send out the news around 1 week in advance, or offer an exclusive.
Step 5: Follow up (follow up, follow up)!
This is the most important step in a PR program and should be part of your core press strategy. Any journalists attracted by your pitch will probably not react instantly. You must follow up! Check your email tracking logs. If a recipient opens your email 2-3 times, it generally means they have some interest in your pitch. In this case, send them a follow-up email 3-4 days after your initial one.
That's it for Part 1 of A TECH STARTUP'S GUIDE TO PRESS RELEASES! Stay tuned for Part 2, where we evaluate tools to help you do your work PR effectively.