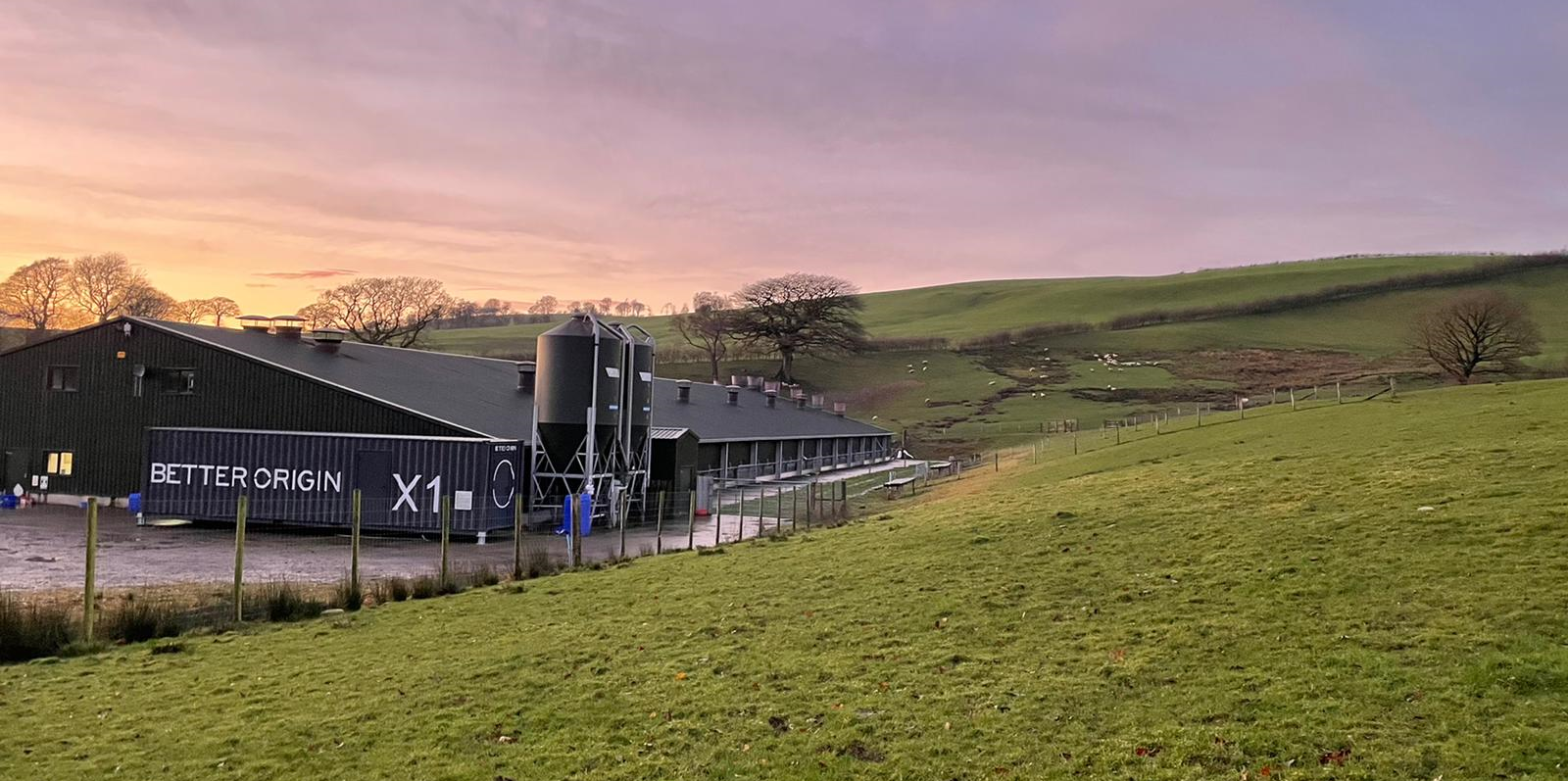 Posted by Metavallon VC Team
On February 24, 2021
Better Origin is a Cambridge-based biotechnology start-up on a mission to democratise insect farming through automation and machine learning technology. The company's product – the X1 – is the world's first insect mini-farm that converts local food waste into high-quality animal feed in the form of insect larvae. The upcycling of nutrient mimics the nature's processes and is a step closer to a more circular economy and a better future for our planet. As the pandemic swept around the world, it showed us the fragility of a globalised supply chain. Better Origin's model presents a viable solution to ensuring food security and safeguarding self-reliance at a local level.
Better Origin combines automation and AI to replicate nature's recycling system. With the recent funding, they could see their scalable solution applied to hundreds of farms across the UK and the world. The agricultural industry has traditionally been reliant on unsustainable animal feeds such as soy, which is the leading contributor to deforestation around the world and travels for thousands of miles, generating high amounts of carbon emissions. And it does not stop there – it is estimated that 33% of arable land on the planet is used to produce livestock feed. Insect feed is an emerging alternative which offers a sustainable and natural feed solution for farmed animals, such as chickens and fish. US agribusiness giant, Cargill, says that it has the most potential as a novel feed ingredient from an R&D, nutrition, and scalability perspective. The benefits of feeding insects to animals also include increased productivity, better health, and higher welfare.
The technology is unique among the insect farming industry, with most incumbents adopting a centralised production model that is capital-intensive and highly complex to operate. Better Origin's founder and CEO, Fotis Fotiadis, argues that the modular, distributed approach will accelerate adoption and remove barriers to entry for millions of farmers around the world.
"Our cost-effective technology democratises insect farming and enables today's farmer to be a part of tomorrow's solution. If pandemic has taught us anything, it's the importance of local supply chains. Decentralised solutions are now more relevant than ever."
The funding will accelerate Better Origin's scaling operation and enable it to deploy more systems across the UK. Their vision goes beyond just farming – they plan to introduce insects throughout the entire supply chain.
The funding round is led by by Fly Ventures, a Berlin-based VC firm that invests in deep technology and AI-driven venture start-ups. Previous investors, Athens based Metavallon VC also participated in the round.
Matt Wichrowski, who led Fly's investment in Better Origin, stated the following:
"We were blown away by the progress Fotis, Miha, and their team have made, and we believe in the sector's potential to transform the food industry. We are delighted to back the team and support them over this next phase of growth."
Nick Boyle, a successful solar entrepreneur and founder of global solar company, Lightsource bp, comments on his personal investment into Better Origin.
"The huge opportunity for growth and innovation across this new industry reminds me of when solar first got started and look where we are now. I'm very excited to personally be part of Better Origin's journey. Securing the future of sustainable food production is critical to the health of our planet. If done right, the development of this technology can play a key role in helping the animal feedstock sector decarbonise".
Better Origin's vision is to help secure the future of food by offering an alternative protein that doesn't cost the Earth. The company aims to upcycle upwards of 50,000 tonnes of organic waste and mitigate as much as 100,000 tonnes of greenhouse gas emissions per year by 2023.