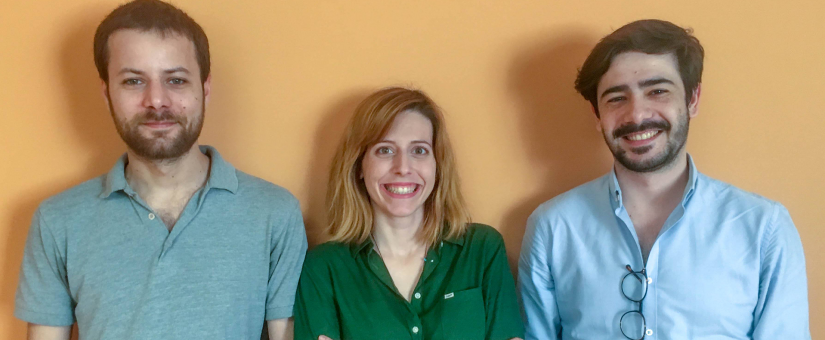 Posted by Metavallon VC Team
On March 12, 2019
We are pleased to be leading the €700K Seed round into the advanced medical imaging company, Advantis Medical Imaging alongside a number of angel co-investors.
Advantis develops high end, web-based medical imaging software applications which enable the display, review and processing of medical images. The company's first product, Brainance targets three different brain MRI exams and provides a highly advanced browser-based software solution with state-of-the-art scientific methodologies, achieving highly accurate results in an intuitive user interface. Brainance has so far been purchased by healthcare organizations such as hospitals and diagnostics centers within EU.
Established in 2016 by Zoi Giavri, Paris Ziogkas and Dimitrios Rozakis, Advantis' mission is to improve the detection efficiency of severe diseases such as tumor, Alzheimer's, Multiple Sclerosis and ALS through the development of advanced web-based software solutions that solve the problems of current software applications used for analysis & processing of medical images. The current global medical image analysis software market is estimated at $2.5B while expected to grow to $4.5B by 2024. It is currently estimated that 100m MRI exams are performed each year, whereas the 30% of exams of those are for brain. Advantis has already partnerships with hospitals and diagnostic centers and its products and services are addressing clinics, CRO's & pharma, teleradiology, individual physicians and researchers as well. The company currently comprises of highly qualified software engineers, neuroscientists and business development professionals and is supported by a strong scientific Advisory board headed by Dr. Nikos Papanikolaou.
The investment will be used in order to accelerate the company's commercialisation and international expansion plans; enhance its technology by adding features such as structural reporting and  AI integration; and advance its R&D by adding other human organs to its medical imaging product portfolio, such as prostate and breast. The company is expanding its Athens and Eindhoven based teams with additional hires for Business Development, Sales, Technology engineers, Customer Support and Regulatory fields. Open job vacancies available here.

Advantis CEO Zoi Giavri mentions: "Advantis makes medical imaging more accessible, user-friendly and data-driven by merging it with cloud technology in order to make a real impact for medical service provision companies and their patients. The solution allows remote access and collaboration, higher accuracy and increased utilization of data. After developing our first product, Brainance the last two years and marketing it in Europe, we are entering an aggressive expansion phase both commercially and in terms of technology and product portfolio additions. During the coming period, we will be growing in Europe and expanding in the US, broadening our product portfolio, while using data to introduce analytics, interpretation and predictive insight".
"We are pleased to be leading Advantis new investment round, together with angel investors active in the healthcare and medical imaging field. We see the global market both increasing significantly year on year and heading speedily in the cloud direction and data driven decisions becoming the norm. We believe the Advantis team has the calibre to build a top product in brain medical imaging and dominate the market in both sides of the Atlantic. This investment round gives them leaway to achieve their ambitious market and product goals – we expect great things ahead", adds Metavallon VC Partner Myrto Papathanou.
Metavallon VC is active in Seed investments such as Advantis, with rolling investment proposal submissions around the year. The fund is also active in Pre-Seed investments, evaluated through cut off deadlines, next one up is April 7th 2019. Interested companies are invited to submit their investment proposals here.