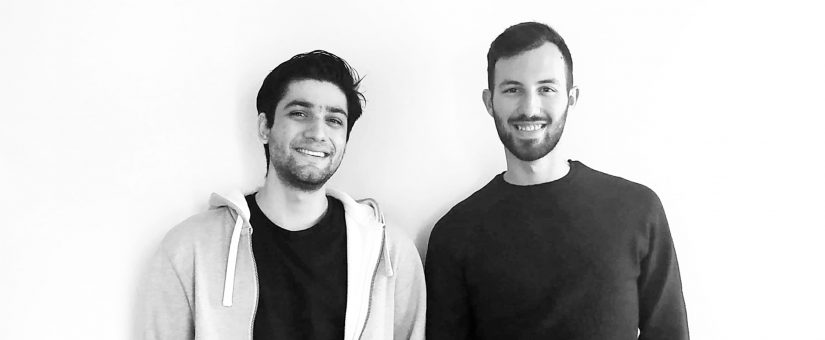 Posted by Metavallon VC Team
On March 27, 2019
We are excited to support ambitious Athens-based GuestFlip, the online reputation management platform for the hospitality sector, through a € 200K pre-seed investment. The company was selected for investment through the 2nd pre-seed investment call and is the fund's 5th pre-seed investment. The 3rd pre-seed investment call is currently live and open for investment submissions until April 7th. 
GuestFlip offers a reputation management tool that helps hotels monitor and boost their online reviews to raise guest satisfaction, achieve higher occupancy rates and increase direct bookings. In the company's platform, hoteliers can view all reviews from 30+ platforms in a single dashboard, monitor reputation performance based on semantic and sentiment analysis of 200+ categories (such as room and breakfast quality), respond to guest reviews, track their competitors' performance and get detailed reports about their online presence and customer satisfaction. More exciting features are scheduled to launch in the coming months, set to position GuestFlip internationally on the leaderboard of reputation management services.
Founded in Athens in 2018 by Stratos Botis and Aris Pattakos, GuestFlip offers the most modern and user-friendly online reputation management platform that makes sure hoteliers gain instant visibility to guest feedback and, through prescriptive analytics and accountability features, systematically use this to thrive on online channels. Indeed, guest reviews are dominating accommodation decision making: over 60% of travelers book their stays online and guest reviews are the #2 factor for their booking decisions. At the same time, the number of reviews that hotels need to monitor, analyze and respond to is dramatically increasing, with Google reviews having grown 113% from 2016 to 2017 in the US alone. In the competitive environment of the hospitality industry, online reputation directly affects occupancy rates and revenues.
Guestflip's next steps include the launch of a reputation widget, which will help hotels highlight their best reviews to prospective guests straight from their website, and a dynamic social-proof marketing widget, which is aimed at increasing direct bookings for GuestFlip customers. The company is working on building partnerships with leading hospitality software providers, including channel managers, booking engines, and PMS marketplaces. In line to the above, the investment will be used towards developing key product features for hoteliers, strengthening sales and support of GuestFlip customers, and enabling the company's business development globally.

"GuestFlip was born primarily to serve medium-size hotels that have or are developing a strong digital presence. We know that online reviews directly affect a hotel's bottom line. For the hoteliers it is becoming unfeasible and at the same time imperative to monitor all reviews and they require both an easy-to-use, frictionless tool for their monitoring and insights, rather than raw analytics, to make reputation management part of their daily operations.. We are excited to partner with Metavallon VC in an investment that enables us to achieve our next bold steps and our greater strategy towards empowering hoteliers and reconnecting them with their omnipresent guests", explains GuestFlip's CEO Stratos Botis.
"GuestFlip is an excellent example of our pre-seed investment strategy, where we support very early stage companies exhibiting a technology solution to a growing market pain, a talented and devoted team, and vision within a major global market.The company delivers strongly on all fronts, with an audacious product development and market expansion plan for their prescriptive analytics service – and its equally audacious founders. We look forward to all that comes next!", says Alexandra Choli, Partner at Metavallon VC.
Metavallon VC is active in Pre-Seed investments such as GuestFlip, evaluated through cut off deadlines, next one up is April 7th 2019. Interested companies are invited to submit their investment proposals here. Metavallon also invests in Seed companies, with investment proposals open all year.