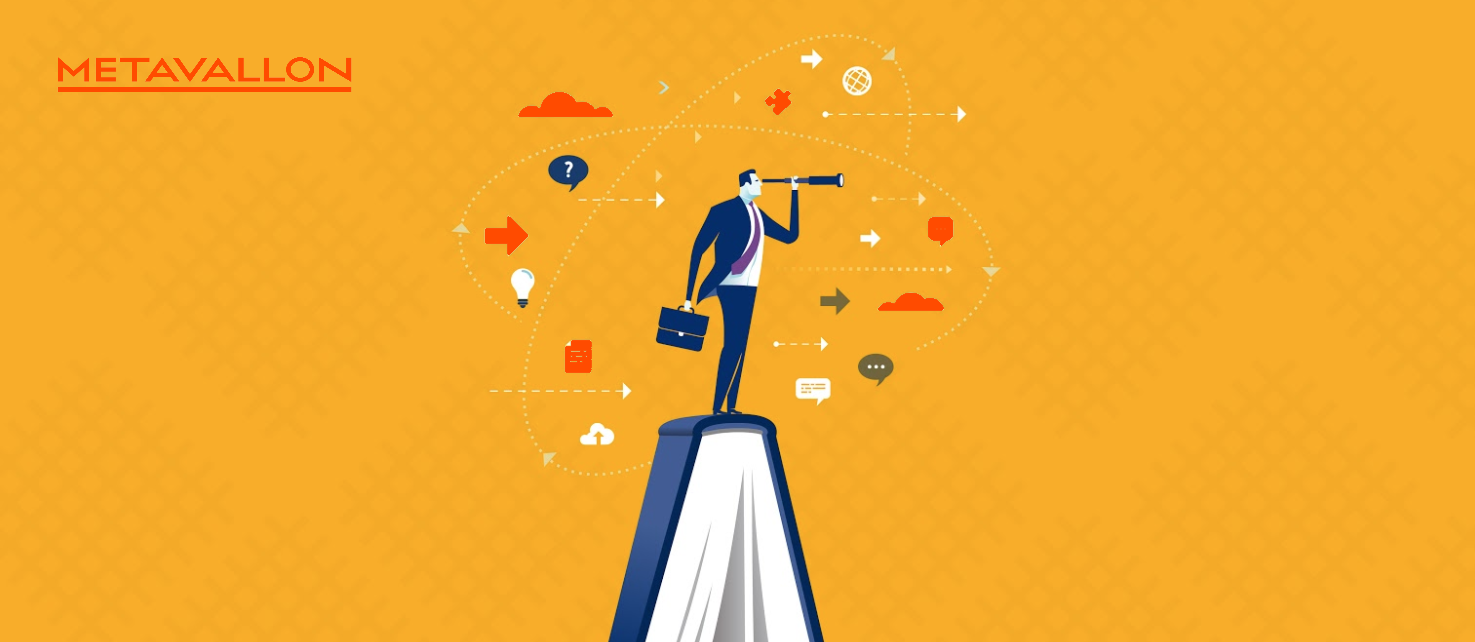 Posted by Myrto Papathanou & Marilena Kakkou
On March 23, 2021
Everyone loves a good story. The most successful leaders in our society are using the art of storytelling to communicate to their different stakeholders and enlist them into their vision for the future, making what may have begun as "fiction" into a tangible reality for people. Yet, in the fast-paced world of B2B startups, storytelling might come across as a nice-to-have rather than the backbone of an early-stage company. This couldn't be further from the truth.
Why storytelling for a B2B Start-up?
At the beginning of building a new company, most of what the CEO does on a daily basis is to tell stories. Founders need to persuade investors, convince friends and colleagues to join up, inspire their team, attract clients, and collaborate with partners.
Storytelling provides startups with a way to differentiate their companies and stand out. And stories persuade more effectively than any other type of communication by appealing to the emotion behind the onboarding decision. The power of storytelling in a B2B startup is that it can convert your business goals into meaningful conversations and ultimately, successful deals. This TEDx Talk discusses the importance of startup storytelling and shows how this contributes to the lifelong success of startups.
Three Types of B2B Startup Stories to Tell
As B2B start-ups grow, entrepreneurs face a different set of storytelling challenges. The dominant challenge however remains how they make a concise story that explains both where they are today and what their vision or future goal is. Bringing it all together to show how you plan to bridge the gap between the two situations through growth is the key to your startup story. Three types of stories are especially powerful for startups and your communication strategy should be built around these stories – where you are coming from, where you are and where you are going.
Your Origin Story (where you're coming from)
Who doesn't like a story about how the person next door was driven to start great things? Sharing your original story can easily create connection when delivered with honesty. Origin Story gives you an opportunity to talk about your motivation and your progress so far in a relatable, interesting way. Its role is to give people a sense of who you are and where you came from. In your origin story, consider including the following: the source of your passion, why you started this company and what your motivation is in seeing it succeed.
Your Client Stories (where you are)
A story is a good way to show that you truly understand your clients and what they want to achieve — and that you have developed a solution that will help them do exactly that. It also helps demonstrate where you are now, and relate it to the later part of your vision. The Client story is also how people and potential customers will define you against your competitors. Some things to include in this story: Show understanding of your user's problems or goals. Demonstrate your knowledge of alternative solutions and why they won't work. Share your product and strategy, including how it solves the problem and why it's better than other options.
Your Future Vision Story (where you are going)
Provide an aspirational vision that your stakeholders (potential clients, potential investors, potential employees) can get excited about. Sharing your promise for tomorrow is powerful as it gives people a glimpse of the bigger picture and makes them feel a part of the journey with you. Its role is to keep everyone showing up and heading in the same direction, day after day. Think big, not just the benefits of your product but how your company's vision can actually create a better future for an industry. Why do you do what you do? How do you want to change your industry? What's your long term aspirations? Share your future vision and inspire your target audience to stay for the long-term.
Storytelling techniques
There are a variety of techniques that you can consider when telling your stories about your B2B startup.The following will help you tell better stories and impact your audience emotionally, we include some practical examples demonstrating how these techniques have been used by Metavallon VC's portcos.
1. Ask your audience questions: Questions are effective because they pick people's interest. Be sure to include the word "you" in your questions if you want them to be answered. Creator Up very often asks questions at its digital clients stories like: "How do you create a video that tells your story in the most honest and authentic way? How can you present your truest self to your audience, without making them feel like they're being forced to consume your content?"
2. Make the problem seem familiar: Just like comparing the characters to familiar people, you can compare the problem to something your audience is familiar with. Prosperty in its website communication makes the problem seem familiar by saying "Real Estate is one of the few industries that has failed to change in the last many years and is broken. Processes are lengthy, paper-based and complex to navigate, there is lack of professionalism, information and transparency"
3. Replace 'I' and 'we' with 'you': When you talk about your business, there's a tendency to overuse the word 'I' and "we". A powerful technique of storytelling is to replace 'I' with 'you'. Covve at its client stories on the company's blogposts mention always "you" instead of 'we". "You need to manage your contacts quite well, especially if you are dealing with a bulk of contacts. Fortunately, you can better manage your contacts, get automated reminders, and organize personalized weekly call schedules using a smart address book app, like Covve."
4. Prompt the audience to feel: The goal of your story is to create an emotional impact, not just a logical one. Tendertec at Mission story evokes emotions and sympathy mentioning.
"Tendertec is tackling challenges that our societies are facing today: helping businesses stay open and keeping citizens of all ages safe and healthy in this new post COVID-19 world. We believe that people are Tendertec's biggest competitive advantage: we are creating a people-first culture and are heavily invested in the success of those who join our journey."
5. Introduce the solution as a question: Before you tell them about your product or solution, ask a question. Better Origin does exactly that in the first line of About us statement at company's website: "We started with a question: is it possible to feed the world sustainably?"
Digital Storytelling Tools
In a time of global pandemic, and distant onboarding, it is more important than ever to effectively present your company to the world. Here are some of the best digital storytelling tools for you to try out.
Shorthand: Shorthand lets you create visual short stories that can be complemented with the latest data from social media platforms, from the web itself, or from your direct experiences.
Storyboard That: is a digital tool that lets users create custom storyboard content on demand. Users can tell their story using a variety of included graphical elements, animations, and illustrations that combine to produce a stylized panel that's sure to grab the attention of any audience.
Moovly: Moovly is a storytelling tool that turns your idea into a vivid video. You do not need to have any advanced software or whatnot when it comes to creating videos, Moovly will do the trick. Promotional videos, video tutorials, explainer videos.
Infogram: provides a slick, intuitive interface to create custom infographics, charts, graphs, and reports on demand. They provide everything needed for just about anyone to start telling their data-driven story within moments.
Storyform: Digital storytelling allows for the integration of a whole range of multimedia formats. Animated graphics, music, video, and text come together to create stories that viewers feel as though they're directly a part of. That kind of immersive experience is exactly what Storyform seeks to help users create.
Conclusion
Good companies are people-driven just as good books are character-driven. And there's this thing about people, they're story-driven.That's why storytelling for Β2Β startups should be an essential part of any entrepreneur's marketing strategy.
Oh, and if you are a B2B startup looking for a storytelling video production, schedule a meeting with our portfolio company CreatorUp – they've helped companies like Twitter, YouTube, LinkedIn and many others use video to tell their amazing company stories!