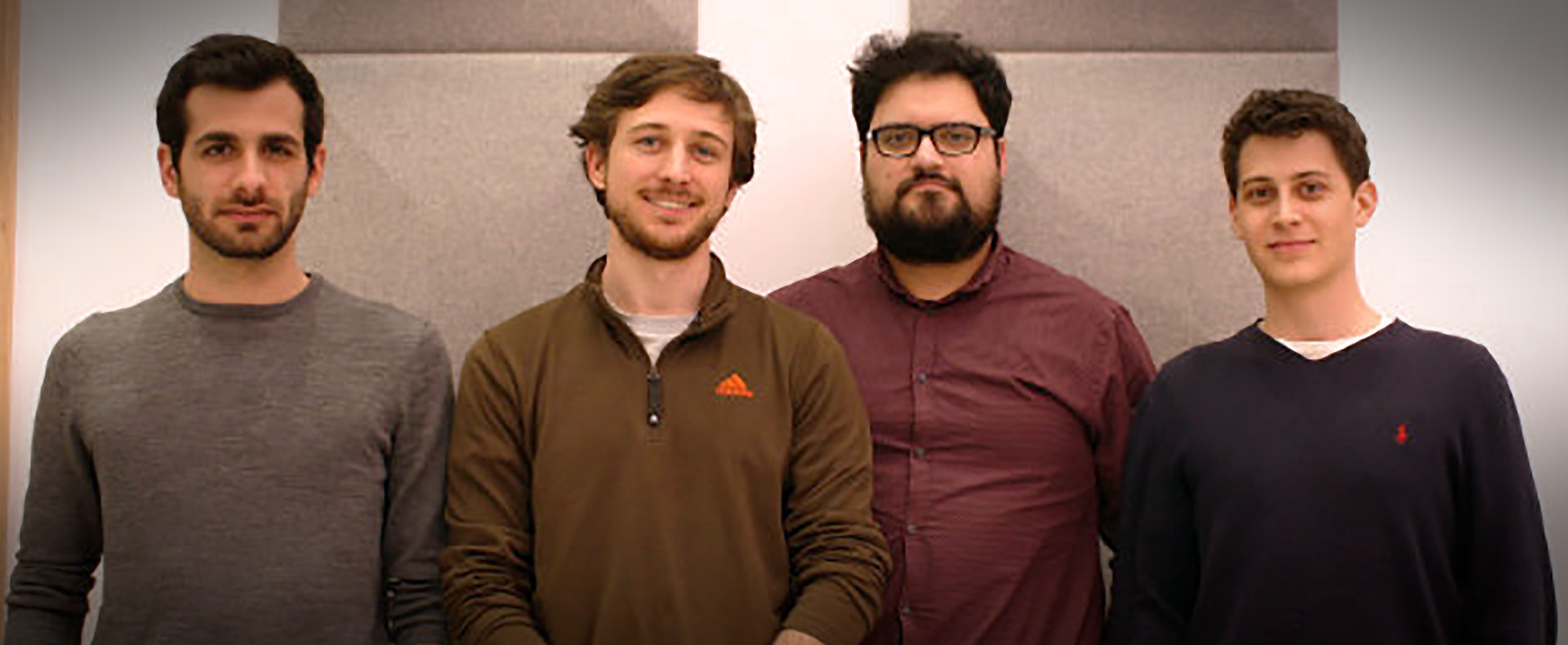 Posted by Metavallon VC Team
On June 19, 2019
We are delighted to announce our €600Κ seed investment led by us in Perceptual Robotics, developing autonomous drones and computer vision algorithms for detection and analysis of faults on large infrastructure.

Founded by Kostas Karachalios, Dimitris Nikolaidis and Kevin Lind, Perceptual Robotics is a robotics and AI company whose first product is Dhalion, an industry-leading autonomous drone for large asset inspection, focusing initially on wind turbines. The system brings full end-to-end inspection capabilities to the market, from data acquisition to machine learning defect identification and cloud reporting, and significantly reduces both time and resources needed for inspections, which today are mostly performed manually. To provide the most effective solutions Perceptual Robotics bridges research level innovation with industrial applications. Innovations range from reliable hardware and software for robust data acquisition, to distributed processing, storage and presentation of the processed data. The target markets for Perceptual Robotics is large infrastructure inspections. The first such market, wind energy, continues to see massive growth, increasing from a global capacity of almost 60GW in 2005 to almost 600GW at the end of 2018. Based on market forecasts this is set to continue. Perceptual Robotics has attracted interest across the market and is working closely with several wind turbine owners/operators, wind turbine manufacturers and inspection services providers.

The funding will go towards product improvements, accelerating commercialization into the wind energy market, and transferring the underlying technology to adjacent markets. The company is expanding its team in Greece with additional hires, as well as establishing a presence in the local renewable energy market.

"Intelligent robotic systems will be at the heart of the next industrial revolution, and with Metavallon VC's support we will be playing our part in realising the potential of autonomy. We're excited to be partnering with Metavallon VC as we jointly accelerate our market development activities," mentions Kostas Karachalios Perceptual Robotics CEO.

"We believe Perceptual Robotics is going to change the way infrastructure inspections are done, by reducing both time and cost. This is a young and evolving market and Perceptual Robotics is among the first players globally to offer a complete end-to-end system. We hope to help them remain ahead of the competition," adds Yorgos Mousmoulas Partner at Metavallon VC.
Metavallon VC is active in Seed investments such as Perceptual Robotics, with rolling investment proposal submissions around the year. Interested companies are invited to submit their investment proposals here. The fund is also active in Pre-Seed investments, evaluated according to cut-off deadlines, next one up is July 28th 2019.