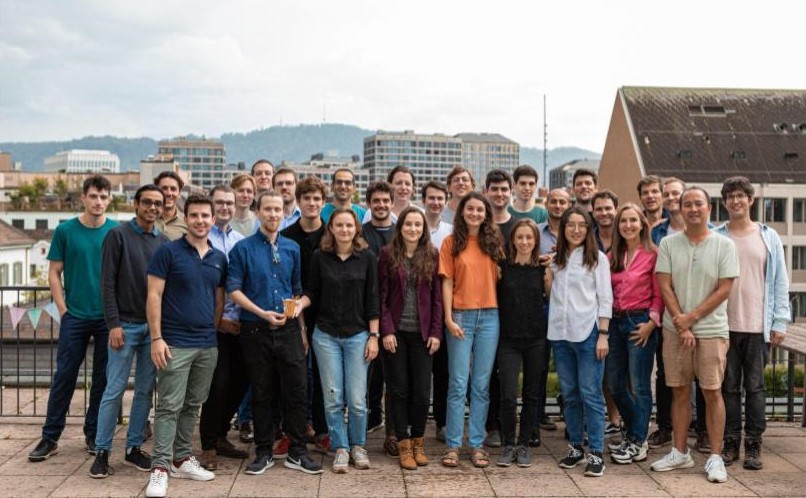 Posted by Metavallon VC Team
On October 20, 2021
Seervision, an innovative young startup using AI to automate high-quality video production, has successfully completed a financing round to build upon its sales channel partnerships and help companies professionalize their hybrid event presence in a wide range of use cases.
ETH spin-off Seervision successfully completed a financing round earlier this year led by Verve Ventures, along with Athens-based VC Metavallon, the EIC Fund, Zürcher Kantonalbank and existing investors.
The funds are used to scale up sales, leveraging the partner channel that Seervision has built over the past months with leading media technology providers such as Diversified in North America, ASK Corp. in Japan and B+T Bild+Ton AG in Switzerland. To maintain its technological advantages in AI-driven video production automation, Seervision is also expanding its development team, opening an office in Athens to further diversify its talent pool.
Seervision's clients invest in its camera automation technology to professionalize the in-house video production process of hybrid and virtual events. The need to deliver a professional visual identity and run seamless events and presentations has been accentuated by the pandemic, and the demand for in-house video production has never been higher. Combined with the overall challenges of remote work, this trend is one of the most exciting ones to work on as we are coming off the worst phase of the pandemic.
"This is the perfect time for us. The shift to remote work has brought remote production technology five years forward, creating fertile soil for workflow automation companies such as ours. All indicators point in the right direction and it's just a matter of time before we are established as a market leader", said Seervision's co-founder Nikos Kariotoglou.
"Seervision is perfectly positioned to profit from the move towards hybrid and virtual events. The demand for cost-efficient high-quality video production is rising fast", said Michael Blank from Verve Ventures.
"We aim always to work with products and teams that reflect our values, and we feel Seervision more than fits those requirements. Workflow automation is clearly the trend to be a part of right now across various verticals. As a matter of fact, we have already gathered interest from various customers across the United States for Seervision's technology. We are therefore looking forward to working with Seervision on their expansion into the US market", said Duane Yoslov, Senior Vice President at Diversified US.
Nicklas Bergman, member of the EIC Fund Investment Committee, added "We are glad the EIC Fund joined this financing round helping Seervision to scale up. Thanks to these funds, we are helping this fledgling robotics startup that's meshing machine learning, computer vision, and cinematography to go deeper into the development process."
"Over the past few months, we have successfully collaborated with Seervision to provide state-of-the-art production workflow automation to several key customers across a range of industries. The success of the projects and the gravitas of the customers very well represent the potential of the partnership between Bild+Ton and Seervision for the future", said Claudio Dommann, Team Leader Purchasing / Administration at B+T Bild+Ton AG.