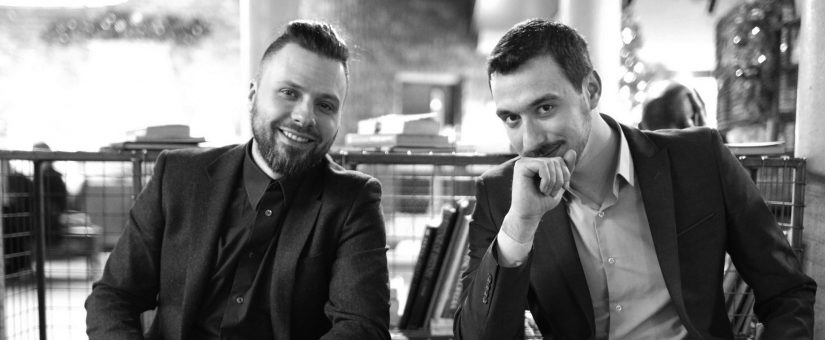 Posted by Metavallon VC Team
On November 13, 2018
We are excited to lead the $600K Seed round into London-based Intelistyle, the Artificial Intelligence fashion stylist.

Intelistyle provides A.I. styling solutions to fashion retailers, helping them address the needs of the 1 in 2 people that are looking for styling advice at their favourite retail locations online or in-store. Intelistyle's product allows retailers to cost-efficiently scale their human styling services and create distinctive in store experiences by offering personalised outfit recommendations for any looks or clothes that their customers own or want to buy. Retailers benefit from an increase in average order value and conversion while engaging with users, across channels, with an efficient, personal and sustainable way to buy fashion. Offering a complete styling experience, clothes and outfits are tailored, not only to different occasions and weather, but also to the user's style, body type, colours and the latest fashion trends.
Since launching the company in December 2017, Intelistyle co-founders, Kostas Koukoravas and Michael Michelis have been using their experience in machine learning, big data and consumer products to address the growing fashion e-commerce market, worth $481billion in 2018 and rising to $713billion by 2022. Intelistyle has developed the first version of its technology and is launching B2B pilots across Europe and North America, while attending the Techstars AI Program in Montreal, Canada. The Seed funding will be predominantly used to establish Intelistyle as the premier destination for smart fashion styling, grow faster in the US and European markets as well as develop their technology further through their development centres in London and Athens.
"What sets us apart is that our A.I. works with user generated photography, constantly learns from the latest trends and then tailors recommendations, offering a personalized omnichannel experience; both with the user's own clothes and new ones. The quality of our recommendations currently outperforms the results of published academic research in the area of outfit generation. We can second guess the choices of a human stylist with impressive accuracy. We're excited to work with Metavallon VC to develop our technology and expand our service globally", explained founder Kostas Koukoravas.
"Personalization is seen as key to success by 94% of retailers and we see Intelistyle as a leader in offering a personal and inspirational shopping experience. The maturing capabilities of AI and computer vision, alongside rich customer data, can be leveraged to dramatically reduce the cost of personalised styling and make it available at scale to apparel shoppers. We're only at the beginning of the artificial intelligence era, which is set to change industries and create transformational impact on business and society. We're excited to work with the Intelistyle team as they build out their vision and offering to serve the growing fashion industry and market", says Yorgos Mousmoulas Partner of Metavallon VC.