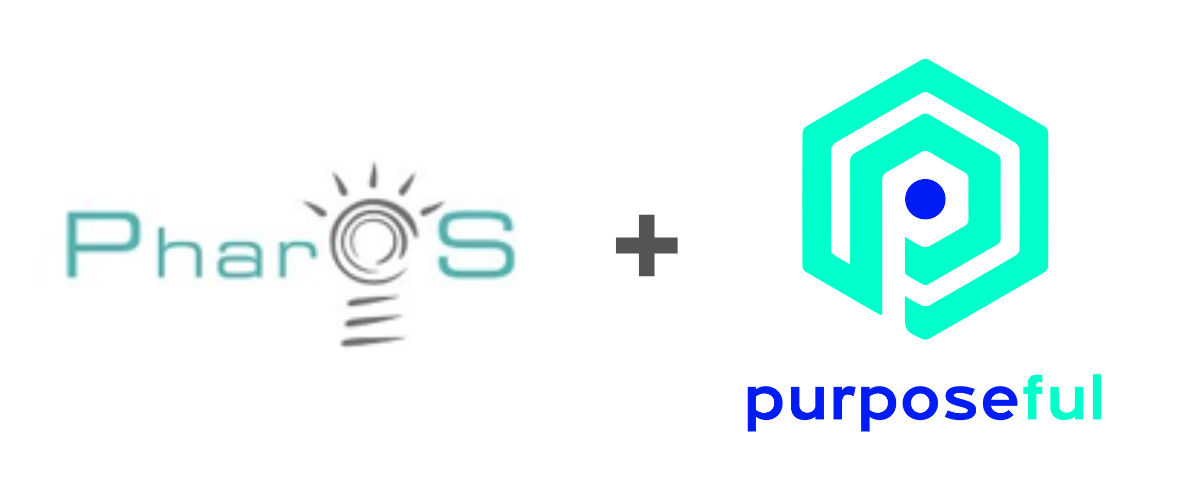 Posted by Elpida Andriopoulou
On June 15, 2023
PharOS announces a strategic partnership with startup Purposeful, making a significant investment in the company, as well as a partial acquisition of shares from existing shareholders such as Metavallon VC.
Purposeful was founded in 2018 by Dr. George Drakakis, Mr. Charalambos Chomenidis, Dr. Georgia Tsiliki and Prof. Aristides Dokoumetzidis, a team with expertise in chemoinformatics, bioinformatics and software technologies from industry and academia, and a track record of biostatistical analysis, biological activity prediction, drug mechanism of action extrapolation and complex biological and chemical data modelling. Purposeful's goal is to discover alternative uses for drugs already on the market, by using advanced computational intelligence workflows, with the primary goal of finding cures for rare diseases.
Raising funds from Metavallon VC, the company, over the last 5 years, has developed smart manufacturing and prioritization strategies and is developing innovative pharmaceutical products for diseases such as Fragile X, Glioblastoma, Pitt-Hopkins, Acrodysostosis, some of which have already progressed to successful in vitro and in vivo experiments, international patent applications and preliminary clinical studies. In addition, it has developed collaborations with several pharmaceutical companies, research institutions and international patient organizations. With its approach, Purposeful reduces the huge cost of drug development by combining advanced machine learning algorithms in an intelligent drug repurposing computational methodology.
PharOS' investment will be used to expand the existing team and enable more preclinical and clinical trials for drug candidates.
«We are pleased to welcome Purposeful to the PharOS family», says the PharOS Management Team. «Purposeful is developing groundbreaking solutions in the pharmaceutical industry, consistently pushing boundaries, and providing innovative solutions. This investment and our strategic partnership allow us to combine our resources and expertise to further advance Purposeful's mission and expand its reach globally, while aligning perfectly with PharOS' strategic goals and commitment to leading research and innovation in the pharmaceutical industry».
Purposeful's CEO, Dr. George Drakakis, expressed his enthusiasm for the investment, stating: «Joining forces with PharOS represents a unique opportunity for Purposeful. We believe that with PharOS' new funding, support, and expertise, we can scale our operations, accelerate our development on the most promising drug candidates for repositioning and drive meaningful change on an even larger scale for a range of rare diseases and beyond».
Metavallon VC's co-founder and Partner, Mr. George Karantonis, says: «We are excited that Purposeful is moving to the next stage of development through a strategic partnership with PharOS. In 2018, we took a significant risk by investing in a new deep tech team operating in such a competitive market. The expertise, consistent work and promising initial results today reaffirm our confidence in the company and verify our investment strategy. This deal would not have been possible without the active support and cooperation of the executives of Deca/Diorama, the fund that participates in PharOS. We sincerely thank them, together with the management and executives of both companies involved».