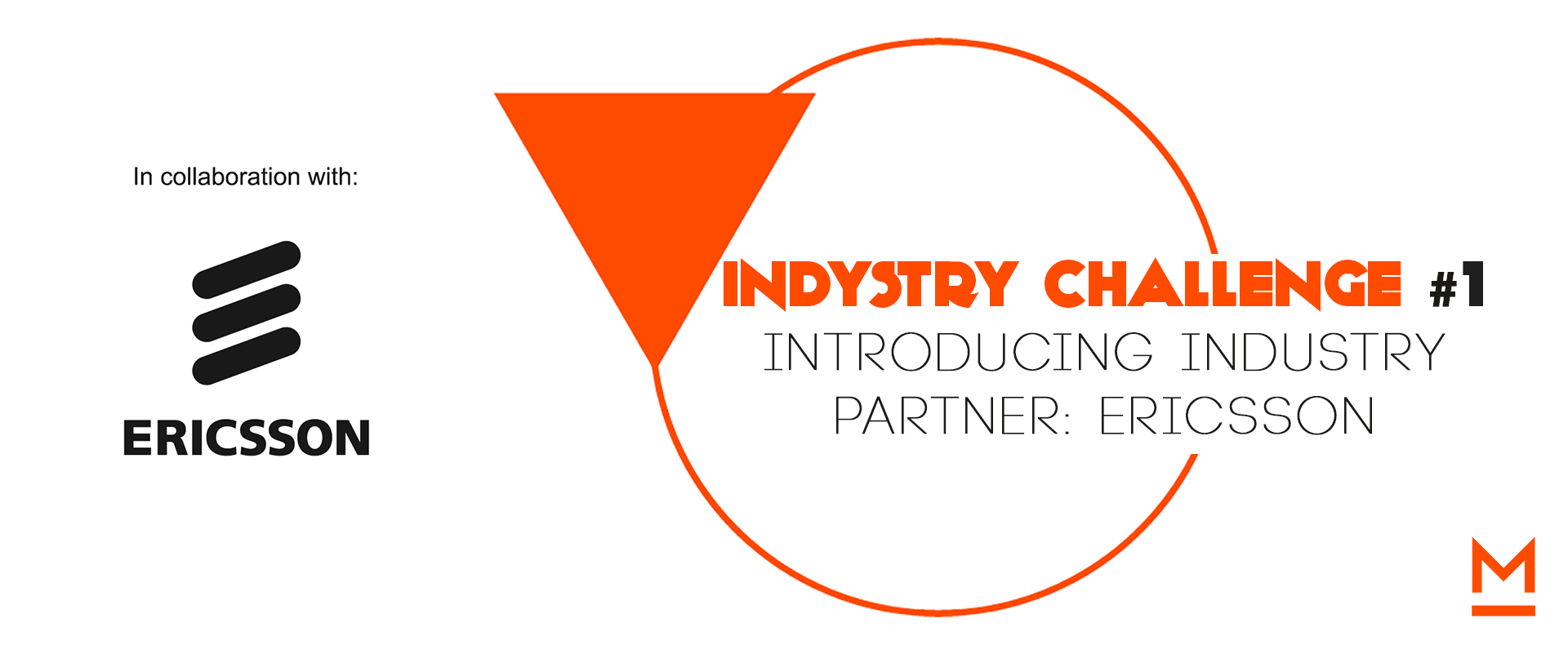 As one of our four Partners in this first Industry Challenge at Metavallon VC, we are introducing Ericsson: one of the leading providers of Information and Communication Technology (ICT) to service providers, with an estimated 40% of the world's mobile traffic carried through their networks.
Ericsson enables the full value of connectivity by creating game-changing technology and services that are easy to use, adopt and scale, making their customers successful in a fully connected world. With more than 45,000 granted patents, Ericsson has one of the strongest intellectual property rights portfolios in the industry: Networks, Digital Services, Managed Services and Emerging Business & Technology; powered by 5G and IoT platforms. Bluetooth was invented by Ericsson engineers, just to name one very well known innovation.
Industry Challenge #1: Enabling the full value of Connectivity Ericsson's Challenges and Opportunities
Ericsson wishes to stimulate startups to develop products, solutions and services that utilize and build on the mobile network infrastructure (today's 4G and tomorrow's 5G and IoT) and the ubiquitous, safe & secure, always-on connectivity that it provides to everyone. These shall enable people, businesses and society, from cities to countries, to become more productive, efficient, sustainable and truly global.
What areas are we looking together in this Industry Challenge? It is 5G, IoT/NB-IoT, AI and ML, XaaS/Cloud, cybersecurity, blockchain, VR/AR, and of course Big Data analytics that appeal most to Ericsson, their customers – and to us as investors.
Ericsson's Challenges and Opportunities
Here are some Ericsson technology challenges for startups and founders interested in the Telecom Operator field for the next 5 years:
1. Improving customer experience and engagement:
Identifying and predicting underlying customer needs and desires based e.g. on user behavior, usage patterns, customer issues etc.
Developing proactive individualized offerings to serve the above customer needs
Resolving customer issues faster and providing instant/preventive customer care overall
Ensuring the same high level of customer experience seamlessly through all channels used from the self-service e-shop to the call center to the physical shop
Increasing the speed of doing the above from weeks or months down to hours or minutes
2. Generating growth and harvesting new sources of revenue
Developing IoT applications that build on the operators' infrastructure assets, mobile (4G, 5G, Cloud, NB-IoT) technology and strengths
Creating new revenue streams by addressing different industries such as Tourism, Health care, Energy & Utilities in general, Agriculture and Education
Exploring the context of a city, such as sustainable public transport, m-democracy and m-government, improved & sustainable water, energy and waste management
3. Operations automation improves operational efficiency
Regarding their own middle and back office operations, how can an operator improve operational efficiency and reduce costs by utilizing AR/VR technologies, big data analytics and the cloud (or any other relevant technology), in order to develop solutions for:
Field and operations engineers' training
Advanced remote troubleshooting
Real-time, remote access to advanced expertise
Coming up next
Interested in tackling those Challenges? Are you working with #iot, #ml, #ai, #big data, #5G, #XaaS, #VR, #AR, #telecoms, #networks, #cybersecurity?
As part of the Industry Challenge, we are organizing a Twitter Chat this Thursday, March 29, at 4:30pm EET along with our Industry Partners, to discuss and answer your questions.
Until then, you may prepare any questions you have on the challenges and post them on Twitter or Facebook using hashtag #metavallonvcIC – we look forward to connecting with you on Thursday!