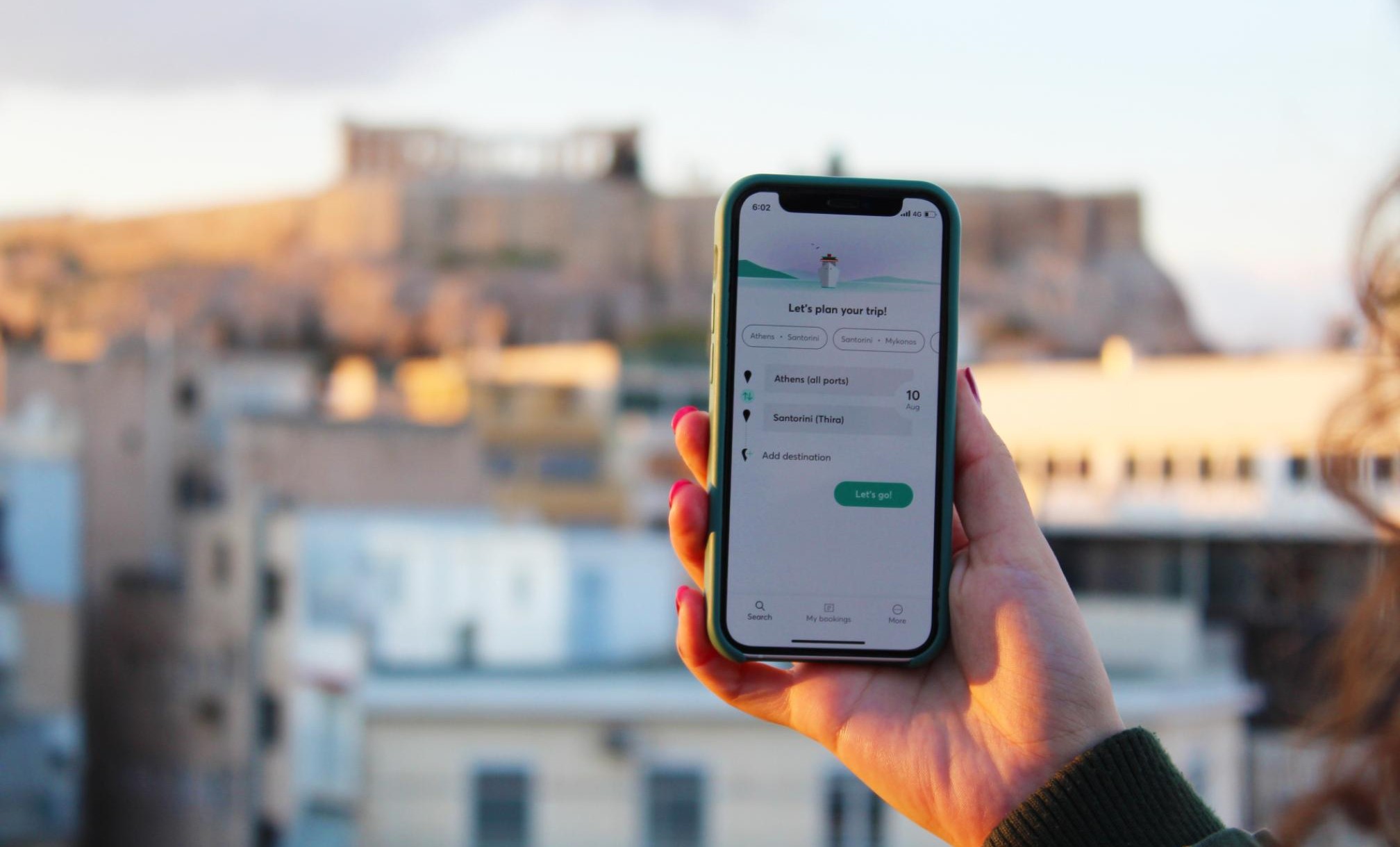 Posted by Marilena Kakkou
On June 28, 2022
Ferryhopper has raised €5M in a new investment round led by Piton Capital, a London-based venture capital firm with extensive experience in marketplaces and network effects. Existing investors LAUNCHub Ventures and Metavallon VC also joined the funding round, extending their commitment to the company and showcasing their continuous support.

After selling its first ferry ticket in 2017, Ferryhopper has grown from a team of 4 founders to a company employing more than 110 professionals. The company has served more than 3 million travelers, and is offering ferry routes across 400 destinations in 15 countries. At the same time, Ferryhopper's mobile app has been downloaded 600,000 times and is a leading force towards the digitalization of the ferry industry.

Proceeds from the new financing will be used to strengthen Ferryhopper's position in the Mediterranean market, where it already holds a dominant presence in Greece, Spain and Italy, to continue improving its services and products, and to expand in more European regions.

Mira Mihaylova, who led the investment on behalf of Piton Capital, stated:
"At Piton we are extremely excited to back Ferryhopper. The company has managed to build a product with a truly great user experience in a space that remains under-digitalized. We were particularly impressed by the organic and word-of-mouth-driven nature of user acquisition, the great user reviews and the impressive market share in their core market. The team's product-centricity and strong focus on making the ferry booking experience seamless gives us full confidence in their ability to become a leading player in Europe and beyond."
Christos Spatharakis, Ferryhopper's CEO, added:
"Following in the footsteps of air and ground transportation, sea travel has made significant progress towards the modernization of services in the past years. From day one, our vision is to transform the way people travel by ferry and we are constantly evolving our product offering to create a top-notch, seamless experience for our customers around the world. In the last two years, we have used our learnings from being the #1 ferry OTA in Greece to create a playbook for the Mediterranean which has allowed us to enter Italy and Spain with notable success. As tourism rebounds this year, we are looking at our most successful and demanding season so far. We are thrilled to have the support of Piton Capital, alongside our existing investors LAUNCHub Ventures and Metavallon VC, in our journey to transform the sea travel experience for customers across Europe and, as a next step, around the world."