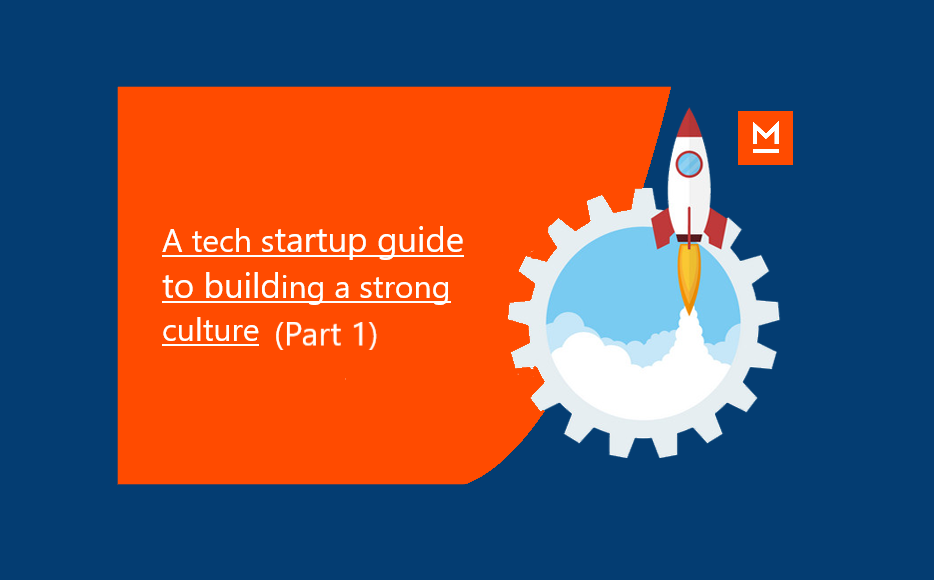 Posted by Marilena Kakkou
On July 25, 2022
Startup culture has received a lot of attention lately. But why? Because some of the key challenges facing startups include easier recruiting, longer employee retention, higher workforce motivation, greater productivity and less frequent mistakes when it comes to the people coming on board.
Post Covid 19, and with the rise of a hybrid model of working, we are in a critical period of history where the workspace is changing. Under this framework, startups need to adapt to this by creating a strong sense of company culture. Cultivating a sense of belonging for your colleagues by creating a community around your startup, whether you choose remote, office first or a combination, might be the key in this direction.
What is Startup Culture?
Startups are about disruption and revolution: they're about changing the way a market currently solves a problem. A strong culture informs employees of what is expected of them, attracts the best and most motivated employees and builds the foundation for a long-term, successful enterprise. "Culture" is the set of values that founders and senior leadership teams must define, demonstrate, measure, and adjust.
Why is Startup Culture Important?
Startup culture affects businesses in lots of different ways. The clearest effect is on productivity. A great startup culture will lead to higher workforce motivation, and therefore, greater productivity and less frequent mistakes. If your employees hate their work, they won't produce the best results. If your employees have a bad relationship between them, they won't be able to collaborate and communicate well. But a great startup culture has also a series of indirect effects, which include easier recruiting, longer employee retention and in some cases even better business reputation among your customers.
Culture is also incredibly important to startups for another reason. Oftentimes startups don't have the resources and capital to compete with larger corporations to attract top talent. With that said, it is important to offer other motives (and equity) to attract top talent. In addition to being able to attract top talent, establishing a strong culture from the early days will help build in all aspects of building your business as you continue to grow and hire.
Who Owns Culture Building at Startups
Putting the right people in the right roles is essential for any company and its culture. As a CEO or founder, you are responsible for ensuring the people you place in management roles have the necessary skills to lead effectively and create the desired startup culture. Therefore, you need to be coaching and pouring into them, so they can better pour into your employees.
4 Steps to Build A Desirable Startup Culture
Here are 4 things you can do now to ensure you are actively building a desirable culture at your startup:
1.Identify desired core values.
They inform any vision or mission, so start there. Such values do not include strategies or competencies but they declare the "do's and don'ts" of your business behavior.
2.Hire based on those values.
Hiring the right people for the right role impacts your company culture and productivity. Many companies have turned to values-based recruitment, which prioritizes the candidate's specific values, beliefs and goals when attracting, hiring and promoting individuals.
3. Use benefits and ensure they align with core values.
One of the best ways to strengthen company culture is by implementing benefits and creating a sense of community among employees. There are numerous benefits, engagement solutions and work-life balance programs that support employees, improve collaboration and reduce turnover. Offering benefits that support your culture will further strengthen your company values. Employees will recognize that these benefits are meaningful to you as an employer as well.
4.Caring for your employees and acknowledge people's achievements
Most employees want to feel like their managers and supervisors value them as individuals. It motivates them to work hard and contributes to job satisfaction and retention. As a company leader, you can take steps to take care of your employees and reward their achievements. Show your employees you care by acknowledging when they do good work.
How to Maintain Culture While Growing
Maintaining the culture is one of the most challenging aspects. When you're small enough that you as a founder are doing the hiring, it's easier, as you just hire people who share your own values. However, as you begin to scale, hiring becomes a function of speed. In addition, remote work undoubtedly makes it harder to maintain a good team dynamic, meaning you have to become much more proactive in this area. These below tips will help you to sustain your culture.
-When bringing on new employees it is important to test if they are a cultural fit. If you have your values written, it should be fairly easy to test if an employee is a fit for your team.
-Take the time to look back at your culture every few months and just see if things are changing. Don't feel like it is something you need to update immediately but keep tabs on to discuss with your team and leaders.
-A good way to see if you're building and maintaining your culture is by surveying your team members.
-The skills needed as your organization matures continue to change. So, you should incorporate continuing education that aligns with your culture.
How do you measure culture?
Employee engagement surveys can be an effective tool to measure whether your values are working and scaling effectively. For best results, ask open-ended questions, survey your employees each quarter, and keep the responses anonymous. The more detailed feedback you can gain from your employees, the better.
Conclusion
For those who are at the beginning of building a new startup, the term "startup culture" is much more than a buzzword. It might seem like the company is changing and evolving every day. And when given careful attention from the company's inception, culture can become the foundation that helps drive quick and effective decision-making and value-added behavior from the team to lead you to a successful, sustainable future.
Find out Part 2!