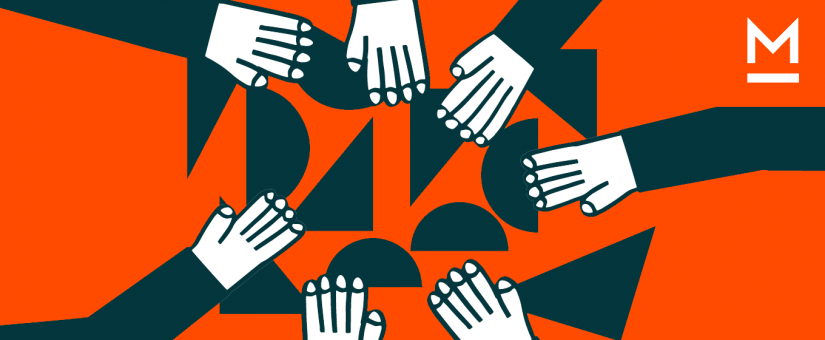 Posted by Marilena Kakkou
On September 2, 2021
As a startup founder running a B2B tech venture, one of your jobs is to bring in those first clients. Most of you may don't have the resources to hire a sales team when you're starting out and now there is an additional challenge to face. Covid-19 has moved most of the B2B sales process to digital and challenged salespersons to find new and innovative ways to close deals virtually. Virtual introductions, follow ups and closings have well become a basic part of the sales process by now.
With that in mind, and to help you make the most of your first virtual B2B sales meetings, we created the below framework under 3 main stages – before the call, during the call and after.
Before the call
1.Establish Meeting Goals
The goal of a sales meeting with a client may feel obvious – you want to sell. But is that a realistic goal for this specific conversation? If you're still in the early phases of the deal, you probably need to break that ultimate "sell" goal into smaller parts. The goal of your meeting should be to move the client to the next phase of the sales process. Setting these smaller intentions can make sure you're truly helping your client, not just trying to sell your product. Make your goal clear at the beginning of the meeting. This is a blogpost to support you setting your goals.
2.Prepare and share the agenda
Before meeting with an existing or potential client, take the time to set an agenda. It will help you clarify priorities, allocate time and focus ideas. Think of the agenda as a road map for the meeting that will lead everyone in the direction they want to go. Before your meeting takes place, check in with your client to make sure you both agree on the agenda.
3.Research your potential client
Conduct prior research on your potential client to discover their business objectives and see if what they're seeking aligns with what you're offering. You'd better come to that meeting ready to share something that has value for them. You can start by visiting their website, LinkedIn profile, LinkedIn company page or Twitter profile. Set up Google Alerts on the company. Look for common network connections. Look for recent news using Google. Find out who their direct competitors are and research them too. If available, review the company's annual report for key priorities. You could check this 3-Step Guide to performing prospect research before you start your call.
4.Be prepared to ask and answer questions
Questions provide insights into what your client most cares about. The goal is to leave the meeting with as much info about your client and their needs as possible. Taking the time to ask these questions also shows that you want the client to get everything they're looking for. Find here 42 B2B qualifying questions to ask them. In addition, based on the items contained on your agenda, try to anticipate the questions the client may ask you during the meeting and prepare answers to those questions.
5.Practice your sales pitch
One of the most effective sales tools you have is a clear, concise sales pitch. Delivering a great sales pitch can be the difference between securing a contract and failing to do so. Rehearse your b2b sales pitch many times before you start calling potential clients. Take a look at the 3 steps to create an effective sales presentation from Crunchbase Resources. But remember: You don't want to be delivering a canned version of a sales pitch! Don't rush straight into this step if you haven't established what the client truly needs by researching and asking questions as described above.
Let's get the call started
1.The first 5 minutes
In 60 seconds you can kick off the meeting by acknowledging you've done your research on them, their company and industry – just highlight 2-3 key points and briefly introduce yourself. Keep it super concise. Next, ask them what they want to get out of today's call. After their response thank them and align the agenda to their response and confirm if they're onboard with the planned topics for the meeting.
2.Ask the questions
Be an active listener and ask both the questions you prepared and the ones that come up as you hear your client and their pain points. Make full use of the meeting by asking the questions that can get you the most information out of your client. Questions will also help to clarify your understanding of the client's case.
3.Sell results and benefits, not the feature
A lot of salespeople, especially those with a technical background or making technical sales, make the mistake of highlighting the features of what they're selling. Your client doesn't care if your product has 100 amazing features. They're interested in the results and outcomes you can help them achieve. Your product exists to solve a need, and that's what you should focus on when selling to potential clients. Present a case study showing how you delivered a solution to a client with similar challenges and exactly how it worked out for them, including KPIs , benchmarks and what those mean in terms of increased efficiency, lower costs or both.
4.Be passionate about what you're selling
Attitude is everything in sales. If you lack enthusiasm for your product and for how the client will benefit, this will be perceived by the client in one way or another. Talk with pride about the great work you're doing at your company and how you're helping other businesses succeed. To put it more clear, having passion for what and how you're selling is key to making your client—and yourself—happy. This Forbes article explains why being passionate about what you sell is the first step to gain trust of your client.
5.Bring the Meeting to a Close
People too often underestimate the importance of effectively closing a meeting. No meeting should end suddenly, after all points on the agenda have been discussed. Take time to summarize the main points discussed, check for clarity, understanding and set next action steps.
After the Call
1. Update the Lead and connect at social channels
Check your notes to make sure you captured everything in a clear and concise way so a complete stranger could read the notes and understand what happened. Put those notes into your CRM and update the Lead, Account and/or Opportunity record. If you haven't done so yet, connect with them on LinkedIn and follow them on Twitter, so they can follow all your insights.
2. Send a follow up email
One of the biggest mistakes in sales is lack of follow up. Send an email no later than a day after the meeting outlining the key discussion points and next steps agreed to at the end of the meeting. This recap builds accountability and provides an opportunity for clarification if there was any miscommunication. Check Hubspot's 16 Templates For The Sales Follow Up Emails.
3. Move to the next stage
Is the next stage another meeting with additional stakeholders? A demo? A pilot? Make sure you have this defined and qualify the first calls that graduate to that stage.
Conclusion
Over time, if you improve your qualification skills and use effective meeting framework, you will start to see better success in sustaining sales opportunities with clients. Finally, to help you avoid some common mistakes in B2B clients meetings, we are sharing Techstars reading on The Top 10 Mistakes In B2B Sales.