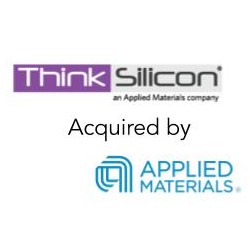 About Think Silicon
Think Silicon S.A. is a privately held Limited Company founded in 2007, located in Patras, Greece (HQ), Toronto, Canada (WW Sales & Marketing of), San Jose, CA, USA (Sales office), Taipeh, Taiwan (Sales office). Think Silicon is specialized in developing and licensing high-performance graphics, display controller and machine learning IP technology for ultra-low power and area-limited digital devices for worldwide semiconductor technology customers.
Think Silicon was acquired by Applied Materials.
Read more about our investment in ThinkSilicon here.
Read more about the acquisition here.