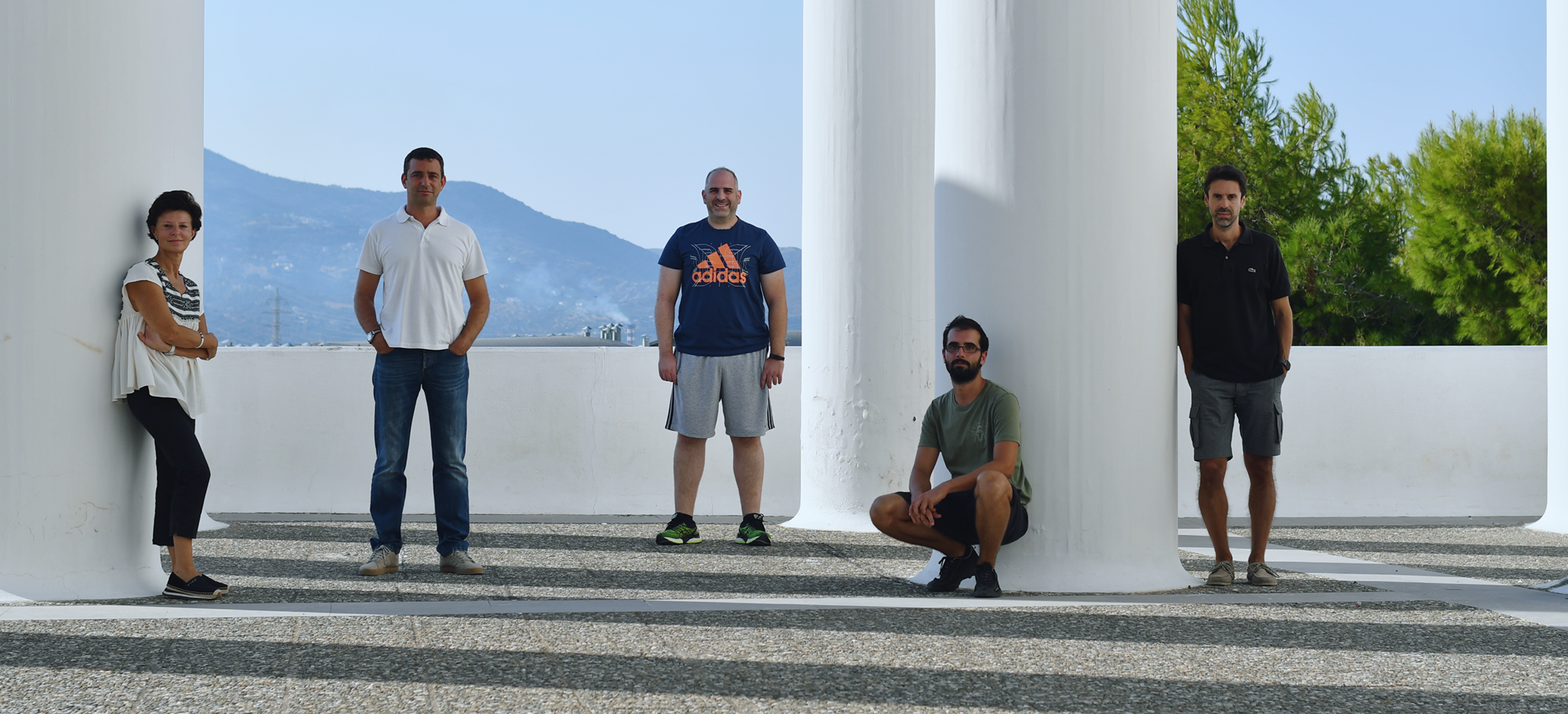 Posted by Metavallon VC Team
On September 9, 2020
We are delighted to announce our latest Seed investment into biotech company BIOPIX-T, the startup company behind IRIS – the novel portable molecular diagnostic device for Point-of-Care. The investment round is joined by strategic angel investors from the healthcare and diagnostics sector.
Founded in 2019 by George Papadakis, Electra Gizeli, Alexandros Pantazis, Nikolaos Fikas and Sergios Katsaros, BIOPIX-T is working on producing and commercializing a novel diagnostic device branded as IRIS, together with the associated methodology for the detection of genetic biomarkers, which stems from the original research work carried out at the Biosensors Lab of the Foundation for Research & Technology – Hellas (FORTH). The new portable platform introduces a radical improvement in genetic testing, allowing the combination of portability with the accuracy and sensitivity of standard lab-based molecular diagnostic tools. Its mission is to offer portable diagnostic devices to end-users, regardless of financial status, geographical location and training. Doctors, healthcare providers, and patients in both the developed and developing countries will benefit equally from the technology, which intends to alleviate personal suffering and control disease outbreaks. The technology received initial funding from the Patras Science Park proof-of-concept program in late 2019, as well as financial support from the EU in 2020 under the competitive pan-European emergency call for a fast response to COVID19.

BIOPIX-T aims to enter the infectious disease diagnostics market which, based on pre-covid19 data, was expected to exceed €22 billion p.a. by 2025 and for companion diagnostics to exceed €7 billion. The existing round of funding will go to development of further assays, certification of device, marketing activities and accelerating commercialization. The company is expanding its team with additional hires as well as enlarging the network of trial clients. The team's vision is to become an innovation leader in the field of molecular diagnostics and grow into an international company with significant global presence.

BIOPIX-T's CEO George Papadakis, states "This funding will allow BIOPIX-T to accelerate its entry in the market and further develop our product. The company targets two healthcare-diagnostics related markets through the production of standardized assays for detection and monitoring of Infectious Diseases and for Companion Diagnostics. Our low-cost device is designed for decentralized testing and provides real-time quantitative results, which are comparable to the "gold standard" lab-based devices. Its "connected" nature, as it is being operated through a smart device, also makes it a perfect tool for telemedicine and cloud related services. We look forward to releasing our product in the market as soon as possible and fulfilling our mission, which is to offer portable diagnostic devices to every potential end-user, regardless of financial status, geographical location and training."

George Karantonis Partner at Metavallon VC, states "BIOPIX-T is ​​based on the results of many years of research by a team of distinguished scientists from FORTH complemented by the necessary business executives showing determination and commitment to entrepreneurship. The IRIS device can provide a valuable solution in tackling the current pandemic, but our investment thesis is actually based on mid-term perspectives with the evolution of preventive and precision medicine."
Metavallon VC is active in Seed investments such as the one in BIOPIX-T, with rolling investment proposal submissions around the year. The firm is also active in Pre-Seed investments evaluated upon periodic cut-off dates, with the next one coming up on September 27th, 2020. Interested companies are invited to readily submit their PreSeed and Seed investment proposals at http://bit.ly/MVCStartupForm.