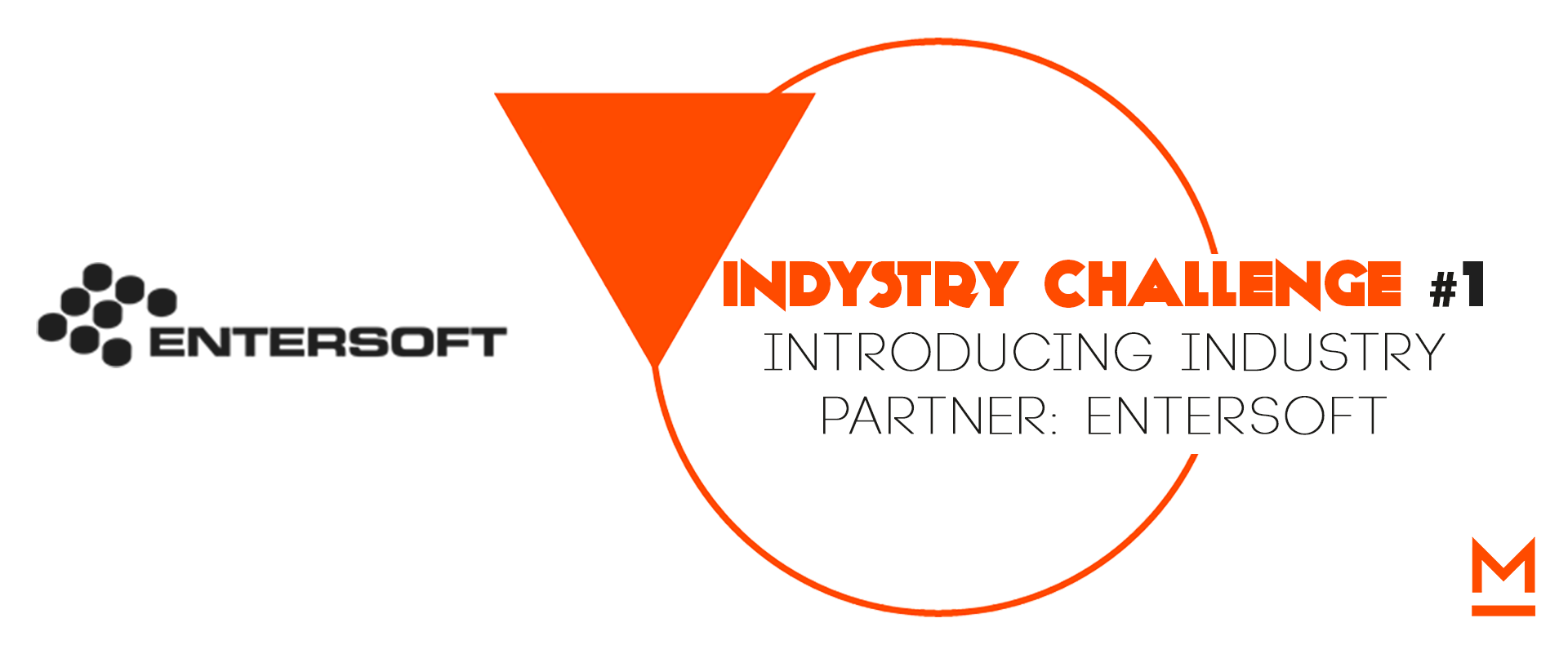 As one of our four Partners in this first Industry Challenge at Metavallon VC, we are introducing Entersoft: one of the leading business software and services providers in South East Europe and the Middle East.
Entersoft offers a comprehensive and integrated business software suite with ERP, CRM, Retail, Mobile, E-Commerce and B.I. applications. The suite is developed on the latest Microsoft .NET® technology and is available for on premise or on cloud installation, while can be used either as a licensed product or as Software as a Service (SaaS).
Entersoft has been growing impressively, steadily enlarging its prestigious clientele in almost all business sectors and verticals that trust their daily operations and strategic decisions on Entersoft's innovative products and solutions. The company targets small, medium and large enterprises with products and vertical solutions that provide added value to its customers, means to amplify their competitiveness, enhance their internal and external communication with their audiences and empower their export plans and activities. Moreover, it offers specialized vertical solutions for niche markets, such as transport companies, fuel refill stations, ship maintenance for the maritime sector, private education institutes as well as special public sector ERP projects.
Industry Challenge #1: The Era of Connected Intelligence
Entersoft sees technology at the heart of business innovation and competitiveness. The company thus recognises three technological fields that need to be leveraged in order to deliver cutting-edge market solutions to customers:
Artificial Intelligence – AI applications, services and solutions are growing fast and are becoming more intelligent and personalized. As the computing power becomes affordable and accessible to many due to to the competition in the Cloud between Microsoft, Amazon, IBM, and others, so do the analysis, design and implementation infrastructure available to the data analysts, scientists, software engineers and business experts.
Internet of Things (IoT) – Focus has shifted to the next level that connects the devices to the Intelligent Cloud. As analysis models, statistical analysis and AI run-time environments (R, Tensor, Vector, Matrix, etc.) get optimized, they are deployed on the devices running on the Edge. Everything from IoT to Intelligent devices communicate with the Intelligent Cloud to deliver cutting-edge solutions for a wide range of industries (manufacturing, health, social, retail, Public Sector, Professional Services, etc).
Machine Learning – As the design and implementation of Machine Learning models is becoming easier and cheaper than ever, creating focused models trying to solve everyday business problems in the era of forecasting and prediction present most promising areas to work on and invest in.
What areas are we looking together in this Industry Challenge? It is IoT, XaaS/Cloud, Big Data analytics, AI and ML, Network, and Cloud that appeal most to Entersoft, their customers – and to us as investors.
Entersoft's Challenges and Opportunities
Here are some Entersoft's technology and operations areas of interest:
1. Artificial Intelligence – Indicative areas:
Image & Video Analysis: Face Detection, Sentiment Analysis, Age & Social Detection
Safety and Hazard Protection/ Compliance Rules: Real time face detection and access identification for minimization of
Mobility solutions including the combination of VIN (Vehicle Identification Number) software, with payment solutions and loyalty schemes
Natural Language Processing (NLP): Text-to-Speech, Speech-To-Text, Knowledge Service, Translator Services
Conversational Platforms: Messaging, BOTs and Robot Agents
Business Models for Predictive Maintenance, Forecasting, Demand Forecasting, Anomaly Detection, Fraud Detection, Classification
2. Internet of Things (IoT) – Indicative areas of Intelligent Edge:
Intelligent Home (appliances, energy, comfort, awareness and predictability)
Car and mobility applications ranging from safety, to comfort solutions, to autonomous or assisted driving
Retail / Department Stores, Malls, Venues: Better understanding your audience, the vibes and emotions and adjust accordingly.
Manufacturing, Warehouses and logistics, Energy Parks and remote power plants
Customer Support in Banking Systems, Telcos, Infrastructure Organisations (Gas, Electricity and other) using NLP in text and speech. Leapfrogging from IVR systems or structure UI menus, with the power of AI in terms of Natural Language Processing to customer centric solutions
Localization of such technologies in Greece and other markets beyond the mainstream
Bot applications for the Tourism and Travel Agency sector based on S/W standard platforms such as Amadeus.
Designing and developing a highly customizable BOT application that connects to the underlying Hospitality S/W (such as Opera, Fidelio and others)
3. Machine Learning – Indicative areas:
Demand forecasting models for the vertical industries such as dairy products and beverages
Supply chain trained models for logistics and warehouses to minimize the use of stock and or warehouse operations
Churn models for subscription based model customers such as in Telcos, Banks, Retail
Classification for Customer Attributes that are significant (this is a trendy area for applied research as the volume and diversity of data make the distinction of the decisive attributes almost impossible)
Preventive Maintenance Planning for remote installations (e.g. solar panels, machinery)
Anomaly Detection in fields where the cost of an anomaly is high (production systems, traffic, etc)
Coming up next
Interested in tackling these Challenges? Are you working with #iot, #Ai, #ML, #bigdata, #XaaS, #telecoms, #networks?
As part of the Industry Challenge, we are organizing a Twitter Chat this Thursday, March 29, at 4:30pm EET along with our Industry Partners, to discuss and answer your questions.
Until then, you may prepare any questions you have on the challenges and post them on Twitter or Facebook using hashtag #metavallonvcIC – we look forward to connecting with you on Thursday!