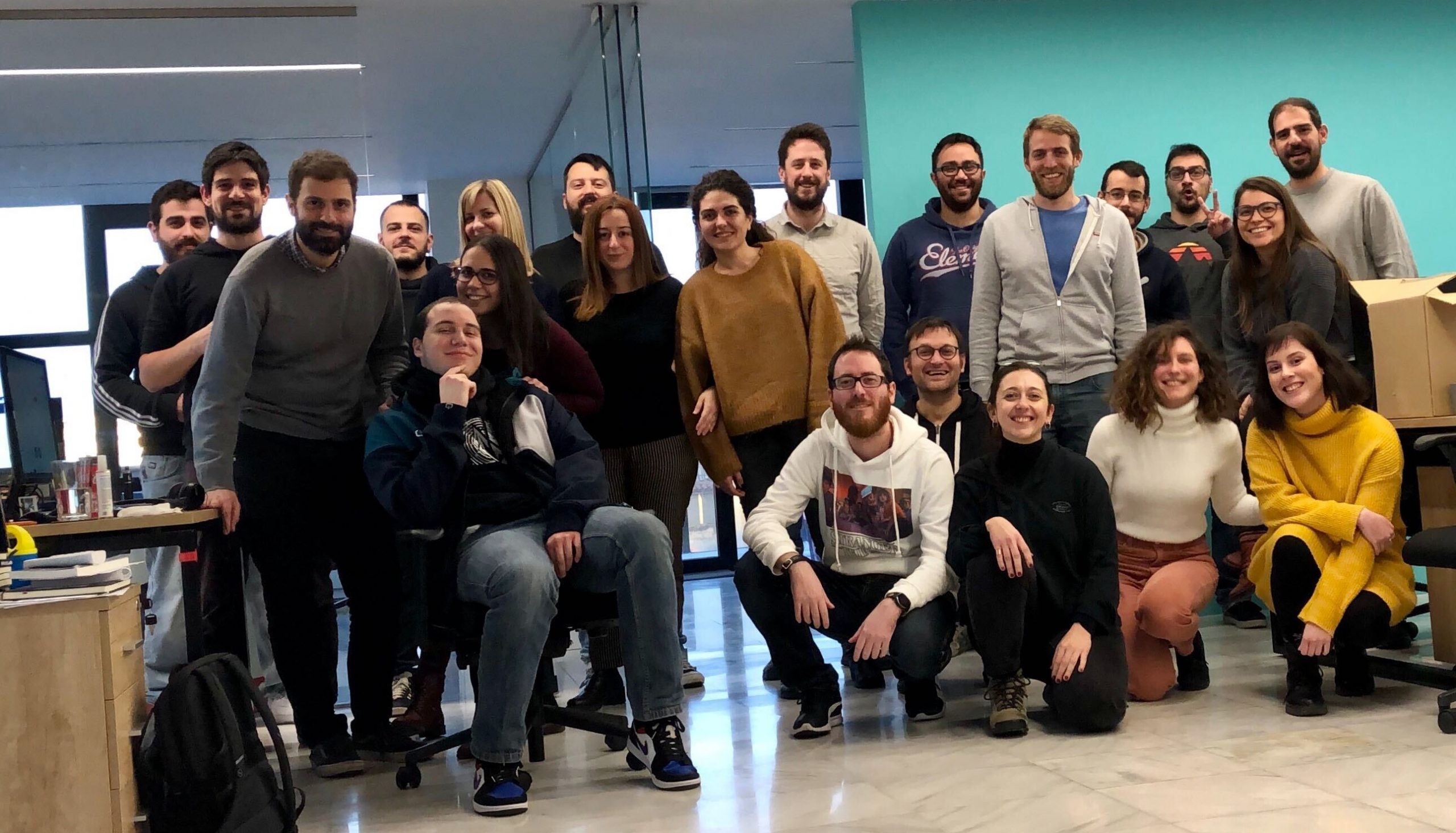 Posted by Metavallon VC Team
On June 29, 2020
Ferryhopper was founded in 2017 to simplify the booking of ferry tickets. In two years the company had grown to a 13-member team, offering ferry connections among 160 destinations in Greece and managed to obtain a considerable share of the local market.

In April 2019 Metavallon VC and easyGroup proceeded with a €600K Seed Investment. The same year easyGroup trusted Ferryhopper to build easyFerry. In the ensuing year, Ferryhopper continued to successfully grow, covering more than 250 destinations in 10 countries and building a strong team of more than 30 members. 
The lead Series A investor, LAUNCHub Ventures, is a Bulgarian based Venture Capital fund focused on technology startups in Central and Southeastern Europe. Metavallon VC and easyGroup, who co-invested in the 2019 Seed Round, will actively participate in the Series A Funding Round as well.
"We are extremely excited to lead Ferryhopper's Series A round of funding and support the team's growth journey. The ferry transport is an essential industry, which can benefit largely from the use of technology. The company has achieved impressive results so far without significant investments. We believe this is a result from the phenomenal customer focus and the great platform that Ferryhopper has built." Stan Sirakov, Partner at LAUNCHub Ventures
"We are thrilled with this new financing round for Ferryhopper and our ongoing relationship with a team that has proven its execution ability. Regardless of the specific circumstances relating to COVID, our investment thesis remains unchanged: the ferry bookings market at a European and global level remains underserved, the transition to digital is expedited and Ferryhopper's product provides a credible, seamless user experience. The way the team managed the COVID crisis is also exemplary: they changed their operations overnight, they went through all stress test scenarios, they completed their mobile app development, enhanced their content marketing and switched their business model to local tourism for 2020. Ferryhopper's goal remains to get established as the No.1 ferry booking engine in Europe within the next 2-3 years". Myrto Papathanou, Partner at Metavallon VC
Ιn a difficult time for all travel companies worldwide, I will continue to invest in a software business which is well-placed to capitalise on the return of travel norms, once they occur. The online platform easyFerry.com, part of the easy family of brands in Greece and powered by Ferryhopper, will become a reliable source of information for people looking for the best ferry options in Greece and beyond. People trying to figure out the timetables for all ferry companies or looking for the best value for money options in the post-coronavirus era will trust easyFerry.com to deliver just that. With a good portion of the business focusing on domestic ferry traffic to the Greek islands, which is practically back to normal, I am certain that the platform's booking volumes will recover faster than international travel options. It is worth noting that Ferryhopper had won the Stelios Award for Young Entrepreneurs in Greece in 2018, which is given by Stelios Philanthropic Foundation. I'm glad they're doing well. Sir Stelios Haji-Ioannou, Chairman and founder of easyGroup
"Our purpose in Ferryhopper is to enable travelers to book their ferry tickets online in an easy, fast, and secure way. This investment will pave the way for Ferryhopper to expand in additional markets while constantly improving our services and products. Our goal is to address the needs of the modern traveler and offer innovative and helpful resources. Moreover, this funding round will enable us to secure and further grow our team in this difficult period."  Christos Spatharakis Co-Founder and CEO atFerryhopper