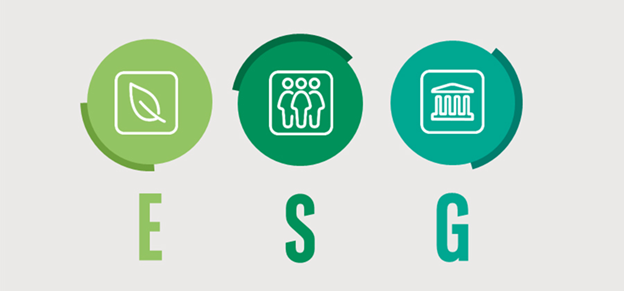 Posted by Marilena Kakkou
On October 15, 2022
ESG, Guide, Startups, Sustainability
How startups can get started?
With an increasing need for businesses to set long-term sustainability objectives, and integrate international standards into their operations, startups will be under increasing pressure to provide clear, consistent and comparable sustainability data. And not just for their own benefit, but for that of the communities that they serve.
Generating value from sustainability is tough, especially when day to day operations take up the majority of your time. You may start with the following actions:
– Answering the stakeholder question
Who are the key stakeholders of my organization; what are their expectations, and how well am I prepared to meet those expectations?
– Measuring and reducing your carbon emissions
Make a positive environmental impact and help protect biodiversity.
– Developing your goals and measuring your progress
Get all the data you need depending on the industry you are involved in and measure progress by creating a dashboard that incorporates relevant Key Performance Indicators.
– Communicating your position
Collect and communicate your ESG data to investors, consumers, employees, and the media. Additionally, you can tell your ESG successes and how you want to keep on improving on your social media channels and recruitment page.
Online startups ESG tools
Once the reasoning and path are designed as above, having a good tool mix is key for making sustainability management evaluations. Below are 5 of the top ESG tools that ourselves and our portfolio startups have found useful:
PlanA
PlanA is a software that enables businesses to monitor and reduce their emissions, while improving their ESG performance. It empowers businesses to manage their carbon accounting, while mitigating their negative impact on the planet, making them the leaders of decarbonisation and the sustainable transition.
It is addressed to companies of all sizes and the services are divided into three plans: Essential, Pro, Enterprise – with users encouraged to book a demo to discover the plan that suits.
SustainLab
Sweden-based SustainLab is a software company dedicated to the idea that better and frequent insight into sustainability data will lead to better outcomes. With automation and novel AI technologies, their software helps companies spend less time on data-handling and more time on accelerating change. Small and medium-sized enterprises can book a free demo so as to examine their organization's needs.
Greencast
With Greencast, hundreds of companies measure and reduce their carbon footprint. They achieve net zero, while they are becoming compliant while saving up to 90% manual work. The first Amsterdam-based Greencast' s plan is for early-stage companies looking to make an impact and the price is at €2.400 /year. The second plan is for scaling businesses ready to ramp up their impact and the price starts from €4.000 /year.
Sustain life
With Sustain life, you can get instant insights with your environmental data in one place, build a plan that reduces emissions across your business and communicate progress and align with third-party standards. It is currently aimed mainly at small and medium-sized enterprises in the US market and it offers 3 plans.
Starter is for companies that want to make business decisions with the environment in mind with up to 25 suppliers and the price is at $3,000/year. Premium includes advanced features ideal for businesses looking to set net-zero targets with up to 100 suppliers and the price is at $12,000/year. Finally, there is a custom plan for enterprise customers and consultants.
Dodo
Dodo makes it easy to measure and report on supply chain emissions. It is a single platform that helps to comply with a full range of emissions regulation. London-based Dodo is aimed to help companies and banks to develop their own strategy, by starting with a 14-day free trial.
It offers 3 plans, including starter, advanced and enterprise. Starter is at £99/month with monthly carbon calculation, advanced is at £299/month with yearly carbon calculation and enterprise plan offers you the option to book a demo and measure financed emissions.
Certifications and Standards
What are the key standards, strategies and guidelines that a company should upkeep to in order to harmonize sustainability in its operations? Although relevant to later stage companies, below we analyze the certifications and standards that businesses must follow, based on the international organizations and institutions, concerned with sustainability.
United Nations Global Compact Principles
The Ten Principles of the United Nations Global Impact aim to standardize corporate sustainability across human rights, labor, environment, and anti-corruption issues. Startups can incorporate these principles into strategies, policies, and procedures to uphold basic responsibilities to workers, consumers, and the environment and set the stage for long-term success.
United Nations Sustainable Development Goals
The 17 SDGs are the United Nations' "best plan to build a better world for people and our planet by 2030." This blueprint seeks to achieve a better and more sustainable future, addressing global challenges related to "poverty, inequality, climate change, environmental degradation, peace and justice."
Early – stage startups that grow with these goals in mind and use these SDGs to create policies in their company can help combat global challenges. Τhe UN plan includes values such as sustainability's integration into the DNA of your business model, tracking sustainability criteria and KPIs from the start, having an ESG scorecard when selecting suppliers, as well as considering appointing an ESG officer early on.
GRI Standards
The GRI Standards are the first global standards for sustainability reporting. They feature a modular, interrelated structure, and represent the global best practice for reporting on a range of economic, environmental and social impacts.
The minimum requirements for preparing a sustainability report in accordance with the GRI Standards – Core option are to conduct the materiality analysis process, to comply with GRI foundation requirements (GRI reporting principles) and to comply with the 36 GRI core indicators regarding the following issues: strategy and analysis, organizational profile, materiality, stakeholder engagement, report profile, governance, ethics and integrity.
B Corp Certification
B Corp Certification is to business what "Fair Trade certification is to coffee or USDA Organic certification is to milk. "It legally requires a business to consider the impact of their decisions on their workers, customers, suppliers, community, and the environment.
The certification process requires passing an online assessment for "social and environmental performance," integrating B Lab commitments into company governing documents, and paying an annual fee ranging from $50 to $50,000.
Sustainable Accounting Standards Board
The SASB is an organization that helps businesses around the world measure, manage, and report on sustainability factors that drive value and affect operational performance. The standards not only help satisfy reporting and accounting requirements, but provide useful additional information to investors as well.
The SASB Materiality Map is an interactive online tool that startups can review to identify relevant ESG factors for their industry and business model.
Conclusion
Technology will be very important to drive transformation, change business models, products and services. However, technology alone will not be enough.
Many changes in regulations, investments, culture, behaviors and incentives among others are also required in order to ensure an effective transformation.
And this is where building an ESG strategy also comes into play.
Find Part I here!